Iran
IRGC attacks terrorists' positions in Iraqi Kurdistan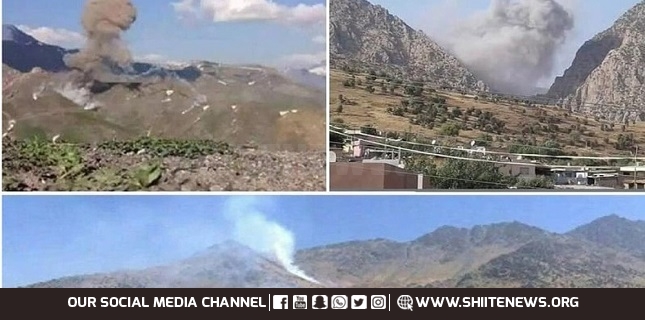 News sources reported Iran's Islamic Revolutionary Guard Corps (IRGC)'s artillery attacks on the positions of terrorist groups in Iraqi Kurdistan.
According to the reports, the headquarters of some terrorist groups including the Komalah in Barbzin came under IRGC's artillery attack.
Following the arrival of armed teams and a large amount of weapons by the terrorist groups to the border cities of Iran to create chaos in the country, the ground forces of the Islamic Revolutionary Guard Corps attacked the headquarters of these groups in the Kurdistan Region of Iraq.
Further details about the casualties and the material damages will be released later.