Iran
Vienna talks: Russia backs Iran's position, advises US against pursuing 'altered plan'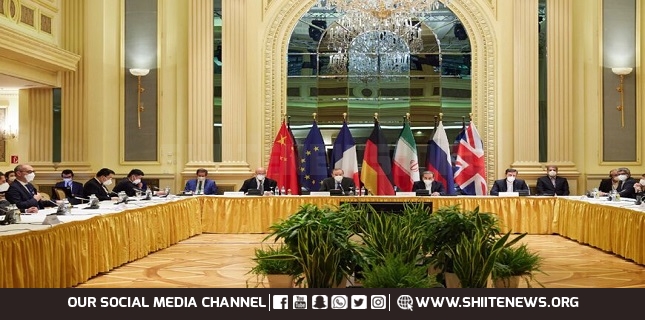 Russian Foreign Minister Sergey Lavrov says Tehran's position on the nuclear deal is "absolutely legitimate," calling on the US to return to the original accord instead of pushing for an "altered plan."
"Now the point is that the Americans are trying to make an altered plan a subject matter of a new agreement while the Iranians insist on the accords approved in 2015. I believe that Iran's position is absolutely legitimate," Russia's TASS news agency quoted Lavrov as saying on Friday.
"The Americans withdrew from the plan, which all the other parties and the Americans themselves once approved. Considering that Washington tried to dismantle it, Washington should simply recall its position and return to the original accords. That is the problem now," he said.
He restated that Russia is insisting on resuming the deal – the Joint Comprehensive Plan of Action (JCPOA) – in its original form as approved by the UN Security Council without any amendments or exemptions.
Iran and five permanent members of the United Nations Security Council including Russia, the United Kingdom, China, the United States and France plus Germany signed the JCPOA back in 2015.
However, in May 2018, then-US President Donald Trump unilaterally pulled Washington out of the deal and unleashed a campaign of "maximum pressure" on Tehran in an attempt to strangle the Iranian economy.
The policy failed dismally and was criticized by Trump's successor, Joe Biden. Despite his occasional criticisms of Trump's Iran policy, Biden is still pressing on with the same sanctions against Tehran while adding new ones.
In April 2021, the parties to the JCPOA launched negotiations in the Austrian capital of Vienna to revive the ailing according and remove the anti-Iran sanctions.
While the parties noted progress in multiple rounds of talks, the indecisiveness shown by Washington and its excessive demands prevented any significant breakthrough.
After a five-month hiatus, the talks once again resumed in Vienna on Thursday, with Iran's lead negotiator Ali Bagheri Kani meeting the European Union's deputy foreign policy chief Enrique Mora and Russia's top negotiator Mikhail Ulyanov.
Ulyanov said in a post on his Twitter account that he had "frank, pragmatic and constructive" negotiations with the head of the Iranian delegation to resolve the last outstanding issues.