Iran
Ringleader of separatist group behind 2018 Ahvaz terrorist attack appears in court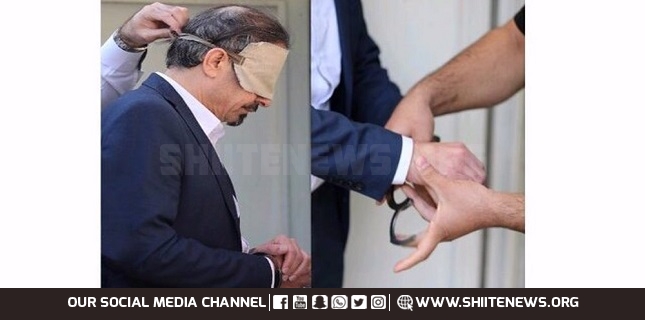 The ringleader of a separatist group behind the 2018 deadly terrorist attack in the Iranian city of Ahvaz, Khuzestan's provincial capital, has appeared in court for the first time since his arrest.
Habib Farajollah Chaab, also known as Habib Asyud, the ringleader of the so-called Arab Struggle Movement for the Liberation of Ahvaz terrorist group (SMLA), stood trial at branch 26 of Tehran's Islamic Revolution Court on Tuesday.
According to an indictment, he is charged with "managing and heading SMLA terrorist group as well as planning and carrying out numerous bombing and terrorist operations in Khuzestan Province and destroying public property in order to counter the Islamic Republic of Iran's establishment."
He is also charged with bombing operations at the Housing and Urban Development Office, Planning and Budget Organization, and Department of Environment in Ahvaz.
Among Chaab's other charges include bombing operations targeting the governorates of Dezful and Abadan and oil pipelines in the cities of Abadan, Ahwaz, and Mahshahr, and also planning a bombing attack against Ahvaz's Judiciary office.
The SMLA, which is directly supported by foreign intelligence agencies, has been pushing to separate Khuzestan — home to the country's Arab population — from the rest of Iran through engaging in an armed conflict against the Iranian government.
In September 2018, it claimed responsibility for the attack on a military parade in Ahvaz that killed 25 people, including members of Iran's Islamic Revolution Guards Corps (IRGC) and civilian bystanders, and injured 70 others.
Chaab was arrested in November 2020 on the back of a set of "specialized and combined measures" by Iranian intelligence forces.
During Tuesday's hearing, the prosecutor's representative said the SMLA's operations are designed with the Saudi backing in Sweden and Denmark, where the group's ringleaders are residing.
European and Arab countries have failed to extradite the terrorists to the Islamic Republic despite a red notice issued against them, he noted. "In addition to intimidating and threatening Iranian citizens, SMLA elements call for violence in their accounts on social networks."