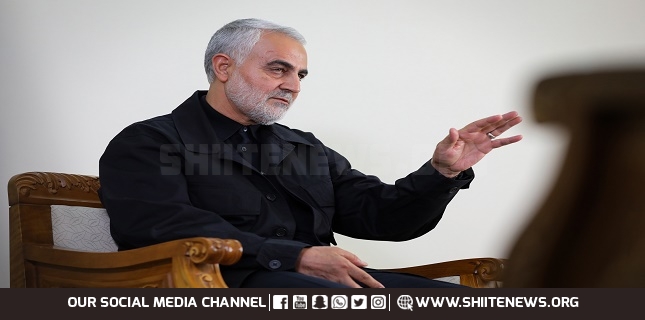 Noting that the assassination of General Qassem Suleimani was carried out upon direct order of former US President Donald Trump, the Iranian Foreign Ministry said in its official Twitter account on Wednesday that Iran will bring the sponsors and perpetrators of the crime to justice.
The Iranian Foreign Ministry posted the tweet on the eve of the anniversary martyrdom of General Suleimani.
General Soleimani, the commander of the Quds Force of the Islamic Revolution Guards Corps (IRGC), and Abu Mahdi al-Muhandis, the former commander of Iraq's Popular Mobilization Units (PMU), along with their companions were assassinated in a US drone attack near Baghdad airport on January 3, 2020.