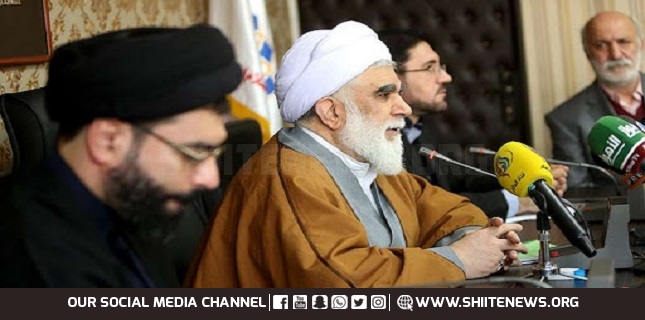 The Chairman of the Supreme Council of the AhlulBayt (a.s.) World Assembly, Sheikh Mohammad Hasan Akhtari, stressed in an interview with Al-Manar TV Channel, that Israeli will be directly struck if it attacks Iran.
Sheikh Akhtai indicated that the Israeli enemy has turned to be weaken than ever and can never attack Iran.
His eminence emphasized that, in case of any Israeli attack on Iran, the latter will respond forcefully on the occupied territories and all the Zionist interests in the region.