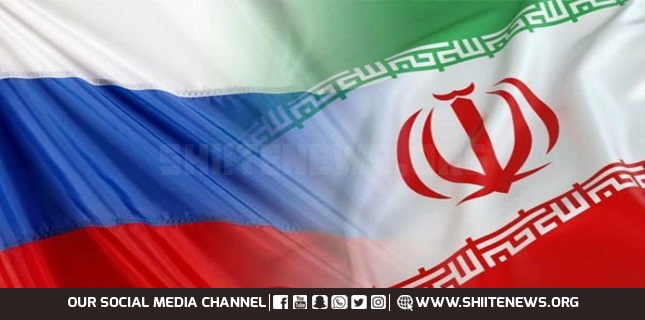 Iran's Deputy Defense Minister General Hojatollah Ghoreishi has exchanged views with his Russian counterpart, Alexander Fomin, on issues of bilateral relations and regional security.
The two sides met in Moscow, according to Russian Defense Ministry on Wednesday.
"The sides discussed current issues of bilateral military and military-technical cooperation. The deputy ministers also exchanged views on regional security issues," the ministry said.
They also "reiterated their commitment to closer dialogue and the development of contacts in the defense sector," it added.
On Tuesday, head of Russia's Federal Service for Military and Technical Cooperation Dmitry Shugayev outlined Moscow's military and technical cooperation with Tehran, saying the Islamic Republic is interested in getting various types of Russian weapons.
"We have long-standing relations with Iran. We are implementing contractual commitments, which we assumed for deliveries. There are prospects [of bilateral military and technical cooperation]. Tehran is interested in various types [of armaments]," TASS news agency quoted him as saying.
Iran and Russia enjoy close ties, especially in the military field, given both countries' geopolitical situation.