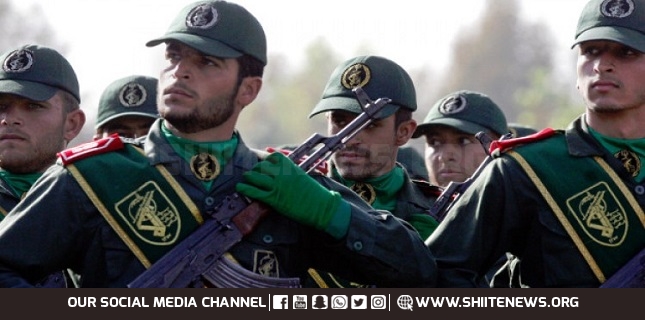 Forces of Iran's Islamic Revolution Guards Corps (IRGC) have destroyed a terrorist team that had martyred two members of Basij in the southwestern province of Sistan and Baluchestan.
In a statement on Friday, the IRGC Ground Force's Quds Base announced that two members of the terrorist cell were killed and some weapons and ammunition were seized during a clash.
A member of the Quds Base was also injured in the clash.
"This coordinated operation was carried out following precise monitoring by the units of the IRGC Ground Force's Quds Base," the statement added.
The Quds Base also announced in a statement on May 4 that its forces had ambushed members of a terrorist team in Sistan and Baluchestan, killing two of them and arresting another.
The terrorist team, the statement said, had acts of mischief, kidnappings and murder on its record.
During the operation, a cache of weapons, ammunition and explosive materials were also confiscated.
Iran has been a victim of terrorism and international organized crimes, and a pioneer in the fight against them.
More than 17,160 Iranian citizens, including senior officials and nuclear scientists, have been killed by foreign-backed terrorists in recent decades.