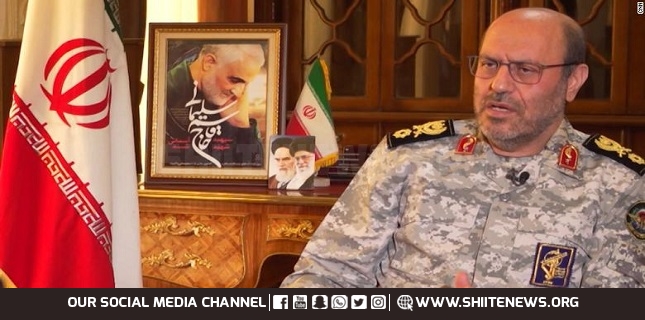 Hossein Dehqan, a former defense minister who has declared his bid for presidency in Iran's 2021 election, says world countries should not believe that they can work with one faction in Iran but not another.
Dehqan, who is a senior advisor to Leader of the Islamic Revolution Ayatollah Seyyed Ali Khamenei on military affairs, said the Iranian state has only one government and political establishment and would like to interact with the world based on an equal footing and in the pursuit of its interests, Khabar Fori reported on Friday (April 30).
"It is very easy to work with the world [writ large]. The world should not believe that it can count on one group in Iran but cannot work with another," he said.
"Decisions in an independent state are based on national interests," the presidential hopeful said. "The state has one government and one political establishment only. This establishment and government would like to co-exist peacefully with the [rest of the] world."
Dehqan was the first figure with a military background to officially announce he is running for president in the election, scheduled for June 18.
Asked whether his potential administration would negotiate with the United States, Dehqan said Iran would be one side of the equation in hypothetical negotiations.
"One has to see what approach the other side adopts. It's a two-way road. If America comes forward as a government and not as a hegemon, one can of course work with that country," he said, stressing, however, that the world does not boil down to the United States and Europe only.
The presidential hopeful said Iran considered mainly two matters in its relations with other countries, namely security and development.
"If these two elements are… [ensured] in our relations with other countries, we will have no problem [having relations] with any country," he said.
Dehqan also stressed that the bipolar mood in the run-up to the election had to go away.
"All of us together achieved the past successes; but whenever a problem arises, everyone points the finger at someone else. We have to stop being like this," he said.
Iran's 13th presidential election will be held on June 18 amid the COVID-19 pandemic.
A number of individuals have either announced their intention to run or are expected to do so later.