Iran
Iran identifies, arrests some individuals involved in scientist killing: Official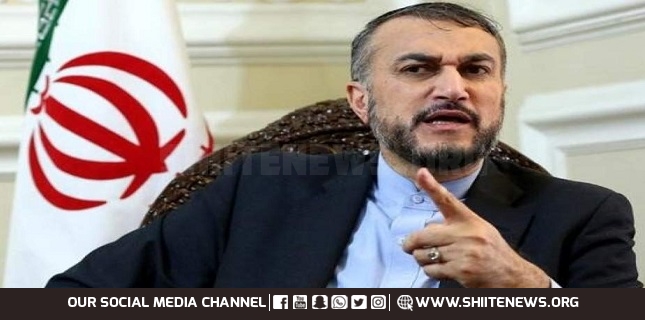 A senior Iranian official says some of those involved in the brutal assassination of the country's top nuclear scientist, Mohsen Fakhrizadeh, have been arrested.
Hossein Amir-Abdollahian, special assistant to the speaker of Iran's Parliament, made the remark in an exclusive interview with Arabic-language Al-Alam television news network on Tuesday.
"The perpetrators of this assassination, some of whom have been identified and even arrested by our security apparatus, will not escape justice and will be dealt with severely," Amir-Abdollahian told the news network.
The senior Iranian official also underlined that Israel was involved in the terrorist act but said the regime was unable to accomplish the plot without the help of others, including the US spy agency.
"Regarding the assassins and organizers of the assassination, there is various evidence that the Zionists were involved in this issue, but whether the Zionists were able to do it alone and without complicity of the US spy agency or other agencies, they certainly could not do it," Amir-Abdollahian said.
"The Zionists played an important role, but in the field of implementing their plot, they used other factors and other facilities and services," he added.
Fakhrizadeh was targeted in a multi-pronged terrorist attack in Absard city of Tehran province's Damavand County on November 27.
Iranian government officials and military commanders have hinted that the Israeli regime, which has already murdered a number of Iran's scientific elites, was behind the recent terror attack, vowing harsh revenge against all the criminals involved.
Iran's President Hassan Rouhani has said the assassination by "Zionist elements" was a grave and inhumane crime aimed at curbing the Iranian march toward scientific progress.
An informed source has told Press TV that the remains of the weapon used in the assassination show that it was made in Israel, adding that the weapon collected from the site of the terrorist act bears the logo and specifications of the Israeli military industry.
The Iranian administration announced last week that the country's Intelligence Ministry had identified the individuals involved in the assassination of Fakhrizadeh.
The targeted killing of the top nuclear scientist has drawn widespread condemnations from many countries.