Iran
Stop despicable COVID Apartheid: Zarif to German FM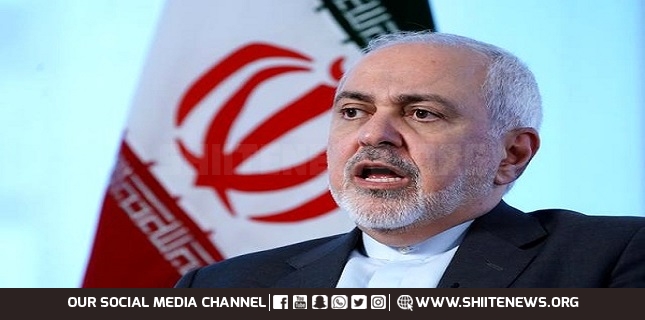 Iran's Foreign Minister in reaction to a report, that Germany intends to recognize the Israeli regime as a European country and immediately provide it with the Corona vaccine and the Palestinians will not part of the agreement, tweeted: "Stop despicable COVID Apartheid."
Mohammad Javad Zarif also referred to the remarks of German Foreign Minister Heiko Maas about the need for a broader agreement than the JCPOA with Iran, said: "Here's what Heiko Maas and E3 must do before speaking about what Iran should do: Honor your obligations under UNSCR2231 and stop violating JCPOA End YOUR malign behavior in OUR region: $ 100B arms sales to the Persian Gulf & blind support for Israel terror."
German FM said Friday that a new broader Iran nuclear accord must be reached to also rein in its ballistic missile program, claiming that the 2015 deal was no longer enough.
"A form of 'nuclear agreement plus' is needed, which also lies in our interest," German Foreign Minister Heiko Maas, whose country currently holds the EU presidency, told Spiegel magazine in an interview.
"We have clear expectations for Iran: no nuclear weapons, but also no ballistic rocket program which threatens the whole region. Iran must also play another role in the region," the German Foreign Minister noted.
-Iran's Foreign Minister