Iran
Identification of Fakhrizadeh's assassins has begun: Intelligence minister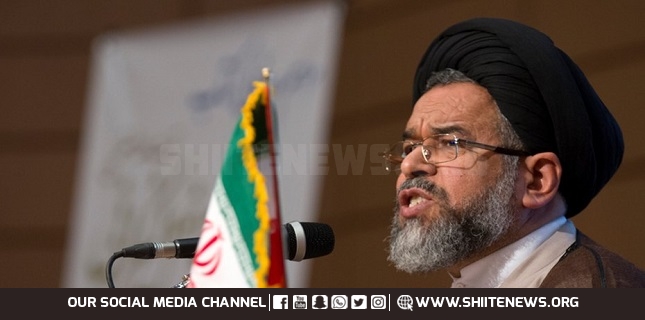 Iran's Minister of Intelligence said that the intelligence forces have started identifying the mercenaries and perpetrators of the assassination of Martyr Fakhrizadeh and will avenge his blood.
On Friday, in response to the assassination of Mohsen Fakhrizadeh, head of the Research and Innovation Organization of the Ministry of Defense of Iran, Iran's Minister of Intelligence Mahmoud Alavi said a message: "The martyrdom of Mohsen Fakhrizadeh caused great sorrow and regret."
Alavi informed the Iranian people that the forces of the Ministry of Intelligence will start identifying the terrorists and will take revenge.
Fakhrizadeh was assassinated and martyred on Friday at 2:30 PM local time in Absard, Damavand county, near Tehran, in a terrorist operation.