Iran
'UN must identify ISIL supporters'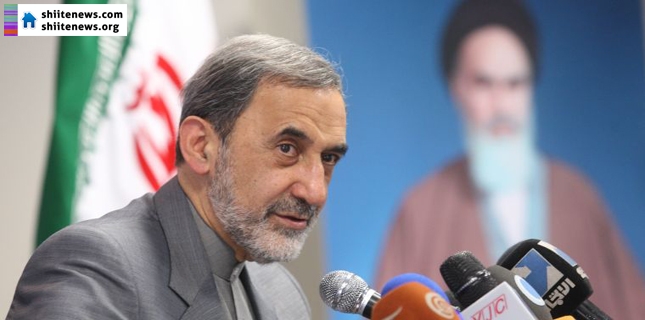 A senior advisor to Leader of the Islamic Revolution Ayatollah Seyyed Ali Khamenei says the United Nations must identify countries that support terrorists such as ISIL Takfiri militants in the region.
In a meeting with UN special envoy to Iraq, Nickolay Mladenov, in Tehran on Sunday, Ali Akbar Velayati added that the world body must act on developments in Iraq accurately and properly.
"This is the responsibility of the United Nations to move to identify countries that support terrorists and ISIL in the region, because if they are not supported from outside the Iraqi border, they will be defeated by the country's nation and army," the top Iranian official said.
He noted that certain regional and Western countries have created ISIL and some other terrorist groups, emphasizing that the UN should play a more serious role in the fight against terrorism.
Velayati, who is also the president of the Expediency Council's Center for Strategic Research, further expressed Iran's readiness to battle terrorist groups including ISIL at an international level and said Tehran believes that no country should interfere in Iraq's internal affairs.
"We are witnessing that a number of Western countries' citizens are voluntarily present in the ISIL [terrorist group] and we will not hesitate about helping the Iraqi people and will also help Syria and Lebanon," he pointed out.
The UN envoy, for his part, said he is visiting Iran to achieve a better understanding of the country's stance on developments in its important neighbor.
Mladenov added that Tehran and Baghdad have very close relations.
The ISIL terrorists control some areas across northern and western Iraq as well as eastern Syria.
The Iraqi army has so far managed to make numerous gains in the fight against ISIL militants, pledging to continue the battle against the extremist group.
Western powers and some of their regional allies — especially Qatar, Saudi Arabia and Turkey — are reportedly staunch supporters of ISIL Takfiri elements in the Middle East.