Iran
Iran unveils two new air defense systems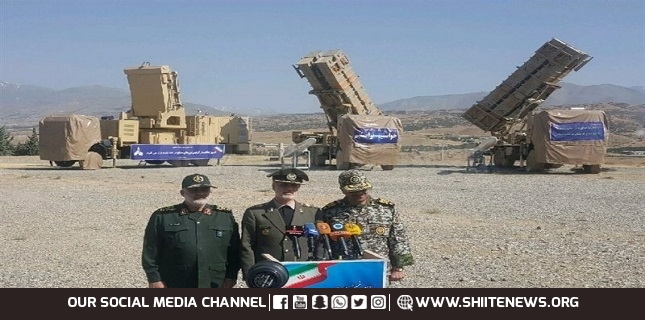 Iranian air defense commander on Wednesday unveiled two new achievements in the field of air defense; one of them is a radar capable of detecting 300 targets at the same time.
Speaking at a ceremony marking the progress in defense industries, the Commander of Army Air Defense Force Brigadier General Alireza Sabahifard said that the 'Kashef-99 Radar' has a range of 12 kilometers and can detect 300 targets at the same time.
'Emad System', another new product of Iran's air defense, can simulate real wars in a virtual situation as an exercise to increase commanders' capabilities for proper reactions in real battles.
A few countries have this kind of air defense systems and now Iran is listed among the few countries possessing these advanced defense systems.
Iran radar range reaches 3,000 kilometers: general
Head of the Military Office of the Leader of the Islamic Revolution Brigadier General Mohammad Shirazi said: "At the time of the Holy Defense (Iran-Iraq war), we tried to have a radar that could observe 25 kilometers, but today we have radars with the range of 3,000 kilometers."
Speaking on Wednesday on the occasion of the national day of air defense, General Shirazi added: "During the war (with Iraq), enemy planes like Mirage bombed Iranian cities without any worries, and our capabilities were limited at that time, but today we have strategic air defense weapons."
Referring to the strategic vision of Iran's Leader on internal capabilities from the beginning of the victory of the Islamic Revolution, General Shirazi said: "For decades, foreigners have instilled in our youth the belief that we can not produce anything, but today we have become self-sufficient."
Source: Iran Press