Iran
President Rouhani Urges Iranians to Take Coronavirus Seriously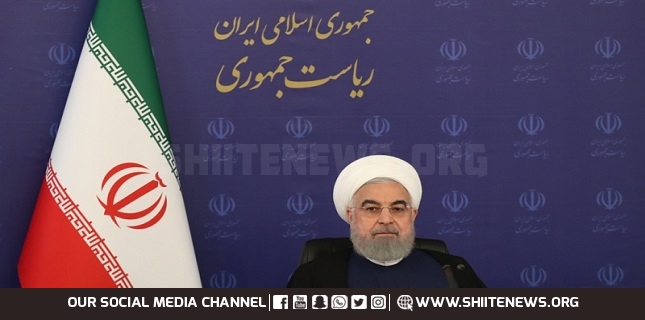 Iranian President Hassan Rouhani called on people to keep observing the health protocols in the fight against the coronavirus to contain the epidemic successfully.
Addressing a Saturday session of the Coronavirus Fight National Headquarters, Rouhani said the peak of the infectious disease has passed in a number of provinces in Iran, while a number of other regions are gradually leaving the peak behind.
He also expressed concern that observing the health protocols has decreased to 20 percent since early May, down from 80 percent at the beginning of the outbreak.
"People must take care until we go through this stage properly," the president added.
He further assured people that the administration has prepared enough hospital beds, ventilators, and protective and medical equipment to handle very difficult conditions, but asked all citizens to comply with the health regulations, wash hands constantly, and wear masks to help bring the epidemic under control.
The president also said he has authorized the governors of provinces with alarming situation to impose restrictions at will.
The Health Ministry announced on Friday that the total number of people tested positive for COVID-19 in Iran has risen to 182,545, of whom some 145,000 have recovered from the infection and have been discharged from hospitals.
Around 1.2 million coronavirus diagnostic tests have been carried out in Iran so far.