Iran
Iran FM calls for Muslim unity against terrorism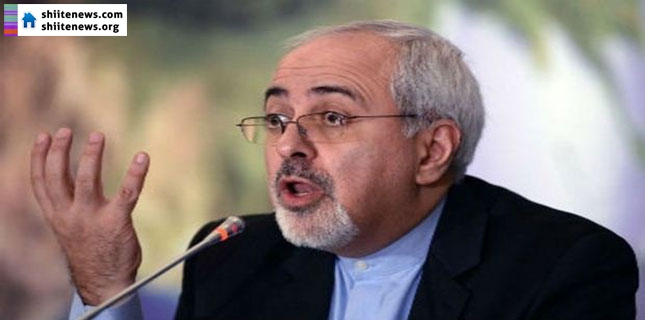 Iran's Foreign Minister Mohammad Javad Zarif has warned against the spread of terrorism and extremism, calling on the Muslim world to remain united and seriously fight the scourges.
"The Muslim world must avoid sectarianism and actively and fundamentally deal with the ominous phenomena of terrorism and extremism," Zarif said on Monday.
The top Iranian diplomat made the remarks in a meeting with Secretary General of the Organization of Islamic Cooperation (OIC) Iyad Ameen Madani on the sidelines of the 69th session of the UN General Assembly in New York, where the two officials discussed the latest developments in the region, particularly the crisis in Iraq.
Zarif and Madani said the threats emanating from terrorist and extremist activities, including those committed at the hands of the ISIL Takfiri militants in Iraq, represent a serious danger to the interests of the Muslim world.
The two officials urged Islamic nations to pay due attention and take serious measures to safeguard and protect the interests of Islam, stressing Muslim unity to stop the terrorist crimes.
The ISIL terrorists are in control of some areas in Syria and have captured large swathes of land in neighboring Iraq.
The Takfiri terrorist groups have committed heinous crimes and threatened all communities, including Shias, Sunnis, Kurds, Christians and Izadi Kurds, during their advances.
Senior Iraqi and Syrian officials have blamed Saudi Arabia, Qatar, Turkey and some other Persian Gulf Arab states for the growing terrorism in their country.