Iran
US State Department sanctions Iran's provincial IRGC commander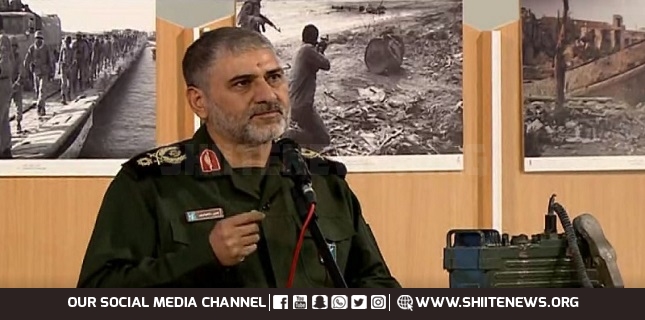 The US State Department has sanctioned Brigadier General Hassan Shahvarpour, commander of the Islamic Revolution Guard Corps (IRGC) of Khuzestan Province's Valiasr Force, US Special Representative on Iran Brian Hook said on Friday.
"The United States is listing IRGC Brig. Gen. Hassan Shahvarpour under Section 7031c, visa sanctions," Hook told reporters after the provocative measure against the military commander of a sovereign nation.
According to the official, the designation was made based on the allegation that the general violated human rights by commanding anti-riot operation in Iran's oil-rich province last November.
Last April, the US classified IRGC as a foreign terrorist organization, a move which was fought back by Iran calling US Central Command a terrorist entity.
However, IRGC is the official conventional armed forces of a sovereign nation, and the US has neglected the realities on the ground and the security landscape of the Middle East, Iran watch experts say.
Also following the US assassination of top Iranian anti-terrorism commander Lt. General Ghasem Soleimani in early January in Baghdad, Iran's Parliament designated all US forces as terrorists.
Iran promised severe retaliation and IRGC took revenge for the assassination of its Quds Force commander by firing a barrage of missiles at US military bases in Iraq.