Iran
Haifa, key Israeli targets to be hit if US attacks Iran: Senior Iranian official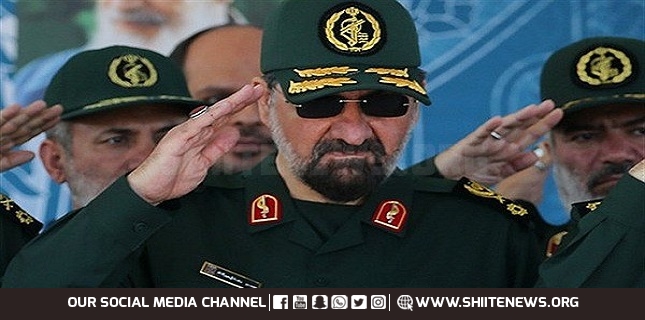 Major General Mohsen Rezaei, the secretary of Iran's Expediency Discernment Council and a former chief of the Islamic Revolution Guard Corps (IRGC), has said that Israel's port city of Haifa and other key targets will be hit if Washington attacks Iran.
"In response to [US President Donald] Trump, who has said that Washington will attack Iran if it takes revenge, be sure that in such a case we will completely level Haifa and key Israeli targets," Rezaei said on Sunday.
The remarks were made in the Imam Khomeini Prayer Grounds in the Iranian capital during a ceremony mourning the assassination of Lieutenant General Qassem Soleimani and a number of his comrades in Iraq by the US on Friday.
The attack also killed Mahdi al-Muhandis, the second-in-command of Iraq's Popular Mobilization Units (PMU).
Trump has threatened to attack Iran if the country responds to Washington's assassination of Soleimani.
Iranian officials have, nevertheless, vowed to respond to the assassination, describing it as a "blatant instance of government terrorism" and "act of war" against the country.
Speaking on Sunday, Rezaei said that if Washington knew beforehand what a "massive movement" has taken shape in Iran in response to the assassination, it would have probably avoided the attack altogether.
"Today, we will be firmly fighting the Americans until we achieve complete US withdrawal from the region," he said.
Citing Soleimani's role in aiding regional countries counter Deash Takiri terrorists and Israeli occupation, Rezaei said that the assassination represented an attack on the entirety of the regional "resistance axis".
"The whole world should know that that the Americans will be removed from the region soon," he stressed.
'US forces to be considered occupying force'
Also speaking on Sunday, Qais al-Khazali, leader of Asa'ib Ahl al-Haq, which is part of Iraq's PMU, praised the Iraqi parliament's decision to order the withdrawal of US forces from the country as the "most important decision in the history" of the parliament.
The measure was adopted in response to Washington's assassination of Suleimani and Muhandis.
"American forces have to leave Iraq immediately, and in the case of intentional delay, they will be considered occupying forces and will be dealt with accordingly," Khazali said.
"We tell the Americans that the stupid Trump will cause much more Americans to be killed and injured," he added.
Khazali further stated that Asa'ib Ahl al-Haq is committed to coordinating any future operation with its military partners.