Iran
Palestine Remains Major Issue of Muslim World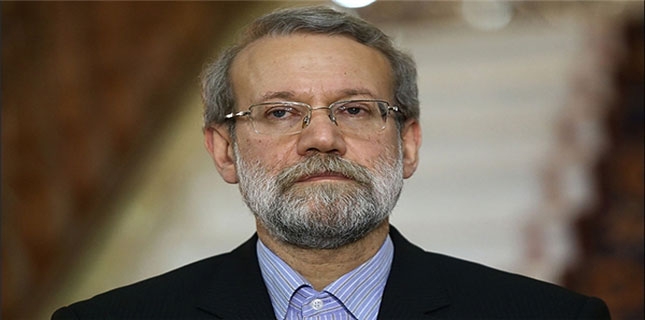 Iranian Parliament Speaker Ali Larijani blasted the international community's silence on the crimes committed by the Zionist regime against the people in Gaza, and said Palestine has remained the biggest problem of the Muslim world.
"As you know well, the biggest problem of the Muslim world is the occupation of Palestine," Larijani said in a message to the annual assembly of the Union of the Islamic World Students (also known as the Union of the Islamic Associations of the Muslim World Students) in Tehran on Saturday.
He expressed regret that the Zionist regime has been killing the oppressed people in Gaza and destroying their houses, mosques, hospitals and other civil infrastructures for over one month supported by the hegemonic system and in light of the silence of those who claim to be advocated of human rights and the negligence of most Islamic countries.
Larijani called on all Muslim students in the world to use their capacities to understand the hegemonic system and analyze its goals and strategies to confront it.
In relevant remarks in July, Iranian Defense Minister Brigadier General Hossein Dehqan stressed that the oppressed Palestinian people are waiting for the Muslim countries' support and their condemnation of the Zionist regime's atrocities.
"The Palestinian nation expects the world Muslims' support and their condemnation and confrontation against the Zionist aggressors," Dehqan said in separate letters to his Muslim counterparts to felicitate Eid Al-Fitr (the Muslim Feast, marking the end of the fasting month of Ramadan) last month.
He expressed the hope that the great cause of the Palestinian nation, that is the freedom of the holy Quds, would be materialized as soon as possible through unity and integrity of the Muslim world and all-out support of the Muslim countries.
Israeli warplanes have been pounding numerous sites in the Gaza Strip since July 8, demolishing houses and burying families under the rubble. Israeli forces also began a ground offensive against the impoverished Palestinian land on July 17.
The Palestinian death toll in Israel's onslaught on Gaza has now reached nearly 2,000, with over 11,000 people injured. Most of the casualties have been civilians, including a large number of women and children.