Iran
Iran confirmed Saudi leaders sent messages to Rouhani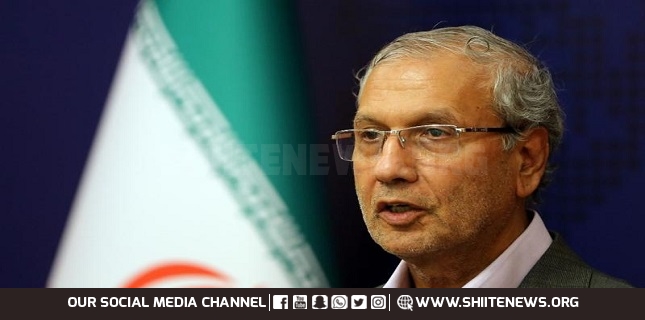 The spokesman for Iranian President Hassan Rouhani's administration has confirmed that Saudi leaders have been sending messages to Iran's president through a head of state, though refraining to give any details on the nature of those messages.
Ali Rabiei made the remarks during his weekly press briefing in Tehran on Monday, when he was asked about reports denoting that the Saudi leaders has been sending messages to Iran's chief executive.
"Yes, this is true that they have sent messages to Mr. Rouhani through a head of state," Rabiei noted, adding, "We must see signs of it [Saudi's goodwill] without any ambiguity, and the first sign of it is to stop the aggression against Yemen and put an end to the massacre of Yemenis."
The Iranian official said Yemen's retaliatory attacks on Saudi Arabia proved the "military might" of Yemeni forces, adding that Riyadh had earlier denied their power to do this, but Yemen's attacks on Saudi oil giant Aramco's refining facilities proved their might.
Reiterating that Iran would welcome a "genuine" change in Saudis' behavior, Rabiei noted, "If they genuinely sought to change their behavior, we would welcome that."
Asked about the prospect of Tehran-Riyadh ties, Rabiei said, "Iran's message was clear from the very beginning; we were after an end to the Saudi aggression and massacre in Yemen and considered ceasefire the solution to the conflict."
Iran still endorses the ceasefire as the solution to the Yemeni conflict and will do its utmost to contribute to this end, he stressed.