Iran
Iran to unveil new domestically-built defense missile system later this month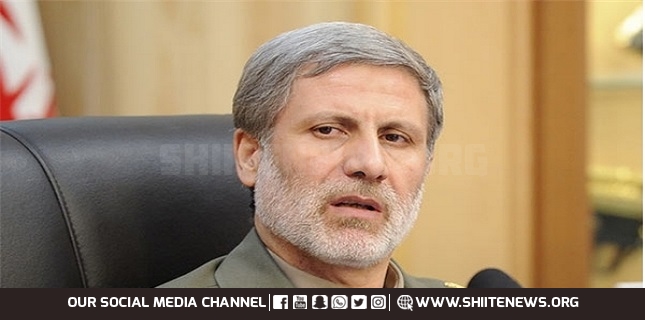 Iranian Defense Minister Brigadier General Reza Hatami says the country plans to unveil a domestically-designed and –manufactured missile defense system later this month.
Hatami said Wednesday on the sidelines of the cabinet meeting that the missile system, dubbed Bavar-373, will be unveiled on National Defense Industry Day, which falls on August 22.
The missile system will "significantly increase the country's defense capabilities and power," Hatami said.
He also said that Iran will put on display a number of other military equipment on National Defense Industry Day.
He added that an armored vehicle will also be unveiled in the central city of Isfahan next week. The Bavar-373 is a long-range road-mobile surface-to-air missile system.
Described as a competitor with Russia's S-300 missile system, it can carry and launch various types of missiles with different ranges at different altitudes.
Iran has recently made major breakthroughs in its defense sector and attained self-sufficiency in producing military equipment and hardware despite facing sanctions and Western economic pressure.
Iran has designed and manufactured different types of missile systems, including Talash and Bavar-373.
The Islamic Republic says its military power is solely meant for defensive purposes and does not pose any threat to other countries.