Bahrain
Troops attack Bahrainis mourning killed protester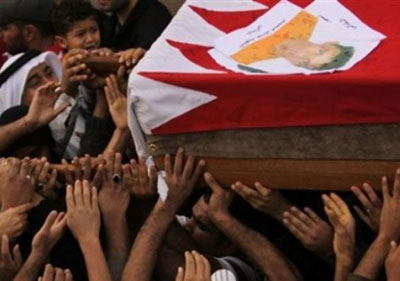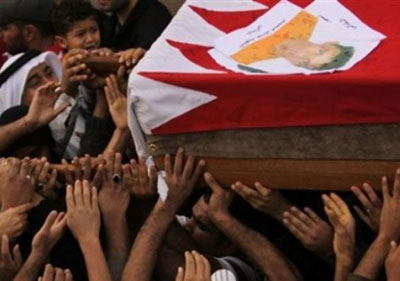 Saudi-backed Bahraini forces have attacked demonstrators, who were mourning for an anti-regime protester killed by regime forces last week, east of the capital Manama.
Bahrainis took to the streets in the village of Jidd Hafs on Monday to mourn 19-year-old Hussain al-Baqalai, who was killed in the government crackdown four days earlier.
Regime forces used tear gas and water cannon to disperse the crowd.
According to activists, al-Baqalai was severely injured after regime troops attacked a protest rally in the village of Jidd Hafs on Thursday and that he died of his wounds hours later after police prevented his family from taking him to hospital.
Regime forces also broke up several anti-government protests in villages near the capital as demonstrators tried to march towards the site of the iconic Pearl Square, now called Martyrs' Square.
Earlier in the day, workers fired for participating in demonstrations against the ruling Al Khalifa family staged a protest rally outside the Labor Ministry in Manama, to demand an immediate return to work.
Despite the ongoing crackdown, demonstrations have escalated in the kingdom and the people demand freedom and the ouster of the Al Khalifa regime.
Dozens of people have been killed and hundreds more arrested or fired from their jobs since the beginning of Bahrain's popular uprising in February 2011.