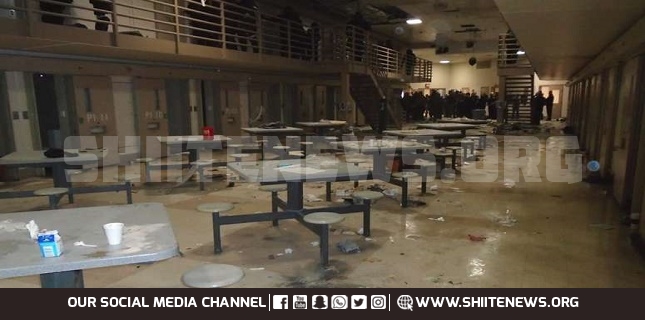 Tajikistan says convicted Daesh terrorists have started a riot at a high-security facility in the Central Asian state, leaving 32 people dead.
The Tajik Justice Ministry said 29 prisoners and three prison guards were killed in the riot that broke out on Sunday at the Vahdat prison, located 10 kilometers east of Dushanbe, where Takfiri Daesh militants are jailed.
The jailed militants, who had armed themselves with knives, started the riot by killing the prison guards, the ministry added.
Tajik authorities said the situation was now under control.
Authorities took "decisive measures…to stabilize the situation," said the Justice Ministry, adding that security forces killed two dozen militants as they intervened to restore order to the facility — where 1,500 inmates are being held.
An investigation has been launched into the incident, it added.
Residents of the city of Vahdat said they witnessed several ambulances, police cars, and fire trucks driving toward the prison.
Authorities earlier suggested that more than a 1,000 Tajik nationals had joined militant groups in Iraq and Syria. Most of the recruits had traveled to those countries via Russia, where an estimated one million Tajiks live and work.
Late last year, a riot broke out in a maximum-security prison in the northern city of Khujand. Officials said 21 prisoners and two prison guards were killed in the mayhem.