Asia
Shia Community of Indonesia again attacked by Salafi-Nasabi terrorists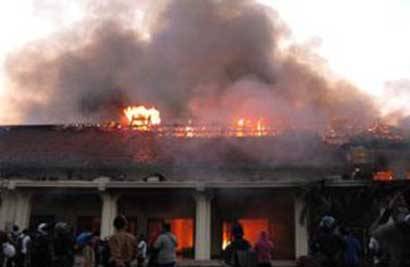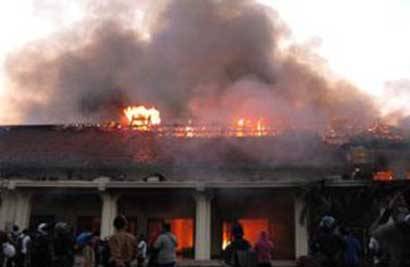 Indonesian– The shiite community in Karang Gayam Village and Bluuran Village, Sampang Regency, Madura, was attacked by a group of people. The atmosphere of two villages since last night and up to now is still frightening.
"The Shiites were terrified to go out" said the attorney of shiite community of Ahlul Bait Indonesia (ABI), Muhammad Hadun,
 
On Tuesday night (17/1), a group of peopleby using a sharp weapon was trying to get near to the Shiite settlement in Karang Gayam Village. Even both sides had a chance to confront and challenge Carok Fighting (a kind of local duel) by using a sharp weapon (Celurit). However, the action was successfully suppressed by the security officers and military element (TNI).
The warming of the situation of both villages is yet unknown. However, according Muhammad Hadun, The situation heats up since another group wants the Shia believers to leaveKarangGaram Village and Bluuran Village. Shia Islam was considered as aheretical islamic sect.
"We ask the officers to be neutral and not let the violence happen. The Shiite returned to their hometown as a result of the assurance from the police that the situation is safe already and there will be no invasion" said Muhammad Haddun. "However, after they return, they are still attacked, and some people yet assume that Shia Islam is a hereticalislamic sect."
Police officers from the ranks of Country Police Sampang has yet willing to give a statement regarding the condition at the Shia settlement that was re-heated. Moreover the police ban journalists to come to the site for they might be taken as hostage by mob; as already happened with the contributor of Metro TV in Madura some time ago.
"it is better not to get to the location; we are still trying to calm the mob," said Head of Operations (Head of Ops) Country Police Sampang, Kompol Danuri.