Asia
Afghan Official: Taliban Kill 8 Police in Northern Province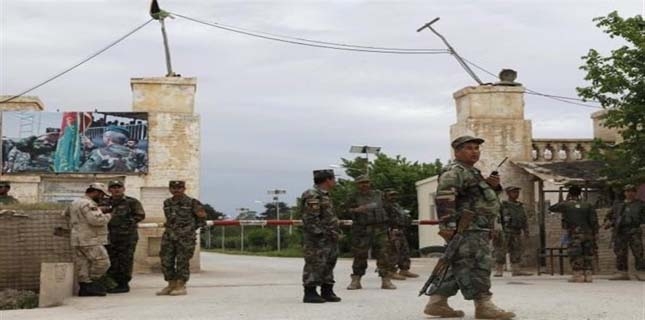 The Taliban overran three security checkpoints in Afghanistan's northern Takhar province, killing eight policemen and cutting off a key road and two of the region's districts, an Afghan official said on Tuesday.
According to Sunatullah Timor, the provincial spokesman, the attack, which took place on Monday in the district of Darqad, triggered an hours-long firefight and also left three police officers wounded. Eight of the attackers were also killed in the gunbattle, he added, AP reported.
The insurgents succeeded in cutting off the districts of Darqad and Khuja Bhawedin, Timor said, but the government has sent in reinforcements and launched a counter-attack.
The attack coincided with Monday's visit to Kabul by US Defense Secretary Jim Mattis to assess what has become America's longest war as the Trump administration weighs sending in more US troops to Afghanistan.
From Kabul, Mattis offered a grim assessment for Afghan forces fighting the Taliban, saying that "2017 is going to be another tough year." Mattis also accused Russia of providing weapons to the Taliban for use against American-backed forces in Afghanistan – a charge Moscow denies.
Mattis' visit followed a Taliban raid on an Afghan base last week that according to some estimates killed over 130 soldiers and military personnel at a base in the country's north.
Mattis met with President Ashraf Ghani and other senior government officials just hours after the nation's defense minister and army chief resigned over the massacre.
The attack – the biggest ever on a military base in Afghanistan – involved multiple gunmen and suicide bombers in army uniforms who penetrated the compound of the 209th Corps of the Afghan National Army in northern Balkh province on Friday, killing and wounding scores.
Also Monday, a suicide bomber driving a minivan struck a checkpoint in eastern Khost province, killing at least four Afghan security guards. Gen. Faizullah Ghyrat, a provincial police chief in Khost, said that six other security guards were also wounded in the attack.