Asia
Security at India's Taj Mahal Intensified After Reported Daesh Attack Threat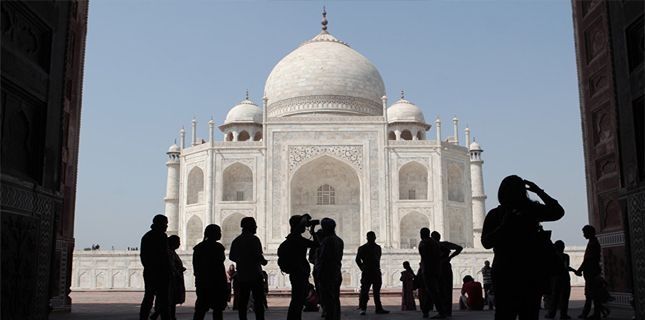 Indian police and special forces intensified security measures at famous Taj Mahal, according to local media reports.
The level of security at India's famous Taj Mahal has been strengthened on Friday, with Indian police patrolling the Yamuna river bank after reported threat from the ISIL (Daesh) terrorist group, outlawed in Russia, local media reported.
On Thursday, the Daesh released a poster depicting Taj Mahal as new target, with a terrorist standing alongside and holding a weapon.
According to News Nation media outlet, the internal security in Taj Mahal is provided by the Central Industrial Security Force (CISF), while the Uttar Pradesh Police and Provincial Armed Constabulary are monitoring the crowed places near the tourist sight.
The number of tourists at Agra city's Taj Mahal is on rise due to 10-day Taj Mahotsav festival, set to start on Saturday.
India enhanced its efforts in fighting terrorism in October 2016 after numerous reports on potential terror attacks on religious sites, crowded markets and isolated police stations in the country.