Asia
Philippine Abu Sayyaf militants free 2 Indonesian hostages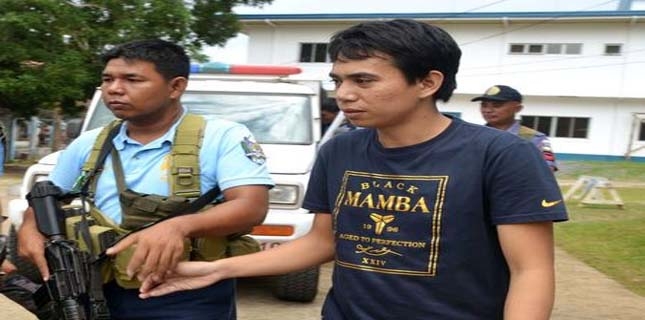 Daesh-linked terrorists in the Philippines have released two Indonesian hostages, after the militants came under pressure from the Philippine army.
The two were among seven Indonesian crewmen, who had been kidnapped by the Abu Sayyaf Takfiri terrorist group from a tugboat sailing in waters off the southern Philippines in June, said regional military spokesman Major Filemon Tan, on Monday.
Tan said the two were released to the leader of another militant group, the Moro National Liberation Front (MNLF), and were handed over to a government official on Sulu island.
"Indonesian (hostages) Mohammad Nazer and Robin Peter were released by the (Abu Sayyaf) captors to MNLF Commander Tahir Sali … after being pressured by non-stop operations of (military joint task force) Sulu and pressure by the MNLF," the military spokesman said in a statement.
They were undergoing medical checks and would later be turned over to Indonesian government representatives, the statement added.
The release came two days after the Philippine military engaged in clashes with the terrorist group, during which 10 militants were killed and three soldiers lost their lives.
Sulu, a remote archipelago known as the hideout of Abu Sayyaf and other militants, has long been a hotbed of sectarianism and terror activities in the south of the Philippines. The MNLF has accepted to engage in peace talks with the government and often acts as an intermediary for the release of Abu Sayyaf hostages in the Southeast Asian country.
The militants have been in constant clashes with Philippine forces across the troubled region in the past 25 years.
Since August, thousands of troops have been deployed to southern territories after Filipino President Rodrigo Duterte ordered a massive military operation against Abu Sayyaf. However, fierce resistance by the militants has made it difficult for the military to make any tangible breakthrough.