Asia
India has access to 99% of US military know-how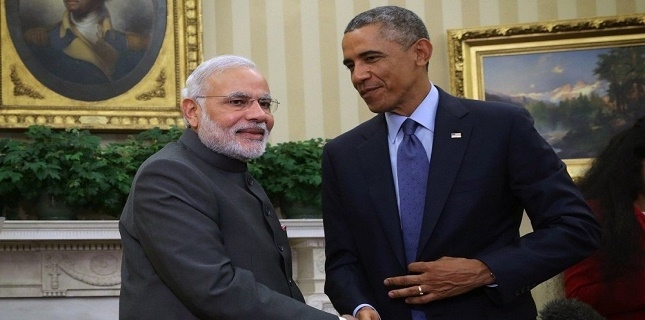 India has access to almost 99 percent of the United States' military know-how as it is a "major defense partner" of Washington's, says a White House official.
No other country outside the US formal treaty allies has such an access, the unnamed official told Press Trust of India news agency as cited by English-language Indian daily newspaper the Hindu on Sunday.
"India [now] enjoys access to [military] technologies that is on a par with our treaty allies. That is a very unique status. India is the only other country that enjoys that status outside our formal treaty allies," said the official, while explaining the meaning of the "major defense partner" status, given to India during a recent visit by Prime Minister Narendra Modi to the US.
"We were looking for something unique. This language you would not find in any arms transfer legislation or any of our existing policies. This is new guidance and new language that is intended to reflect the unique things that we have done with India under our defense partnership," said the senior official with the administration of US President Barack Obama.
"This is intended to solidify the India-specific forward leaning policies for approval that the president and [Defense] Secretary [Ashton] Carter…and our export control system have implemented in the last eight years," the official said.
Indian authorities, however, are said to believe that New Delhi is not receiving the tech it is looking for from the US, an idea debunked by the US official.
"[In reality], less than one percent of all exports are denied [to India]. They are not denied because of India. They are denied because of global US licensing policies. We do not share certain technologies with anybody in the world," the official stated.
The "major defense ally" status has apparently been given exclusively to India.
According to the Hindu, the status would remove "a number of major export control hurdles for India" inside the US.
The Indian premier met with Obama in the White House on June 7, which was followed by an address of a joint meeting of the US Congress with House speaker Paul Ryan and Vice President Joe Biden in the House Chamber of the US Capitol