Asia
12 Shia Hazaras kidnapped, 4 corpses recovered in Afghanistan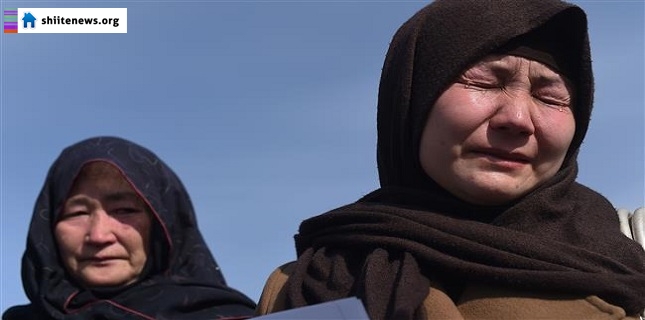 Saudi-funded Takfiri gunmen kidnapped 12 ethnic Shia Hazaras from a car in Ghazni province of Afghanistan on Wednesday while four corpses were also recovered in the same province, officials said.
Tuesday's kidnappings in the province of Ghazni follow a spate of suicide bombings in Kabul last week and added to fears of an increase in sectarian violence as the Taliban's anti-government insurgency gathers pace.
Asadullah Ensafi, the deputy chief police of Ghazni province says that out of the four corpses recovered today three of the men belonged to the Shia Hazara community and the other was a Sunni Pashtun.
"We are currently in contact with local elders. They will speak with the kidnappers to free our Hazara people," Mohammad Ali Ahmadi, a deputy governor of Ghazni, told Reuters.
Hazaras, an ethnic group belonging mainly to the Shia branch of Islam, were persecuted under the Saudi-funded Takfiri Taliban's hard-line Deobandi rule, although sectarian violence has been rare since the end of the Taliban rule in 2001.
On Sunday, Taliban fighters, seeking to re-establish their hard-line Islamist regime after it was toppled by US, led military intervention in 2001, and kidnapped four Shia Hazaras while they were travelling from the Jaghori district to Ghazni.
"The Taliban kidnapped them from a car in the same way and later security forces found their bodies," Ahmadi said.
In February, masked gunmen kidnapped thirty Shia Hazaras in the southern province of Zabul. Nineteen were freed in May, two were killed and nine are still missing.
Last month, eleven Hazaras were kidnapped in northern Baghlan, which also has been plagued by militants since the Taliban stepped up their war against Kabul in April.