Asia
Bangladesh closes madrassah, prohibit banners for India tour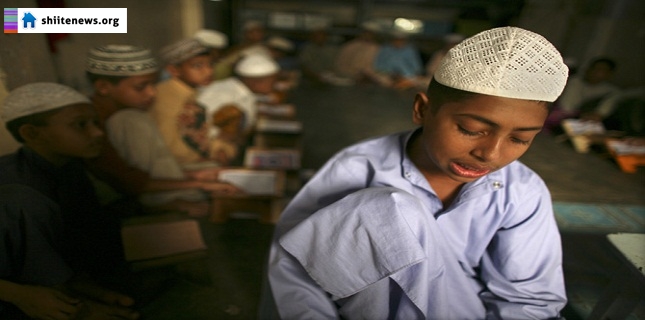 DHAKA: Bangladesh authorities have shut down a madrassah next to a cricket stadium in Dhaka and have forbidden provocative banners ahead of the Indian team's upcoming tour of the country, officials said Saturday.
Maulana Abdus Shakoor, head of the Rauzatun Saliheen Alim madrassah, said he had received a letter from the authorities asking him to keep the madrassah closed during the one-off Test match from June 10-14.
"This is the first time we have received a request from the government administration to keep the complex closed," he said.
Test cricket will return to Fatullah stadium after nine years, having hosted its only five-day match against Australia in 2006. The ground has so far hosted 10 One-Day Internationals, including five matches of the Asia Cup in 2014.
Bangladesh Cricket Board security chief Hussain Imam said the madrassah was told to shut "as part of additional security measures" for the Indian cricketers, who arrive in Dhaka on Monday to play the Test and three ODIs.
Maulana Shakoor said he was surprised by the diktat as classes in the madrassah were held during the Asia Cup last year. "But this time we have been asked to declare a vacation for five days. I have got verbal permission only to keep 25 orphans in our dormitory on humanitarian grounds," he said.
Bangladeshi madrassahs have been under the spotlight in recent months after two of their students were arrested over the slaughter of a blogger in the heart of the country's capital. Cricket board's Imam said security steps were also being scaled up in view of the controversial World Cup match between the two teams in the World Cup in Australia-New Zealand earlier this year.
Bangladeshi fans were left infuriated when several umpiring decisions went against them, dashing their hope to reach the semifinals for the first time. The then Bangladeshi president of the International Cricket Council Mustafa Kamal added fuel to the controversy by suggesting the umpires were biased in favour of heavyweights India.
Imam said the authorities have also banned any anti-Indian banners and festoons in the stands during the matches. "We will not allow anyone to enter with banners or festoons carrying offensive language or obscene cartoons," he said.