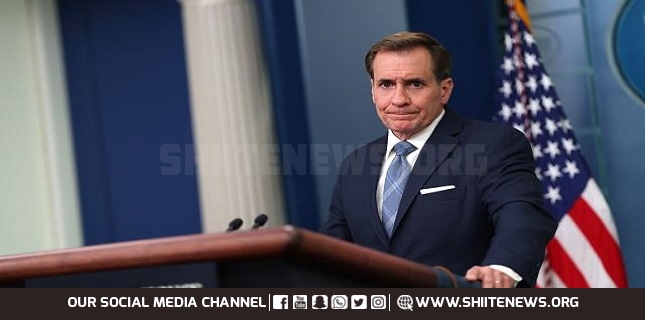 The White House has rejected a media report which said that China was planning to build a spy base in Cuba, just 90 miles away from the continental USA.
"I can tell you based on the information that we have that is not accurate, that we are not aware of China and Cuba developing any type of spy station," said the spokesman for the Department of Defense, Brig. General Pat Ryder during a Thursday press briefing at the Pentagon.
The development came after a report by The Wall Street Journal (WSJ) claimed that China and Cuba had agreed on a secret deal that would let Beijing set up an electronic eavesdropping facility in Cuba, enabling China to monitor communications across the southeastern United States.
The report further claimed that China had paid "several billion dollars" to Cuba for the deal.
"Separately, I would say that the relationship that those two countries share is something that we continuously monitor. I would say that – as you've heard us say many times – China's activities both in our hemisphere and around the world, any concerning activities, are something that we will continue to watch closely. But in terms of that particular report, no, it's not accurate," Ryder said.
John Kirby, the White House National Security Council spokesman, also doubted these reports on Thursday.
"It's not accurate. What I can tell you is that we have been concerned since day one of this administration about China's influence activities around the world, certainly in this hemisphere and in this region," Kirby told MSNBC host Andrea Mitchell.
"We're watching this very, very closely. And we will and we have and will continue to take steps to mitigate any potential threat that those activities might pose so that we can make sure and we're positive that we can continue to defend this nation," Kirby said.
Cuban Deputy Foreign Minister Carlos Fernandez de Cossio also called the report completely false and baseless and termed it a fabrication to justify US sanctions against Cuba.
A spokesperson for the Chinese embassy in Washington said they are "not aware of the case and as a result, we can't give a comment right now."
Meanwhile, China's Foreign Ministry on Friday rejected Washington's claim about the listening base, saying the United States is known for "chasing shadows."
Tensions between the United States and China have risen since a Chinese surveillance balloon entered US airspace in January, flying across the Americas as it flew over sensitive US nuclear weapons sites before crashing off the coast of South Carolina on February 4.