Asia
Cold weather worsens miseries of homelessness for Rohingya refugees in India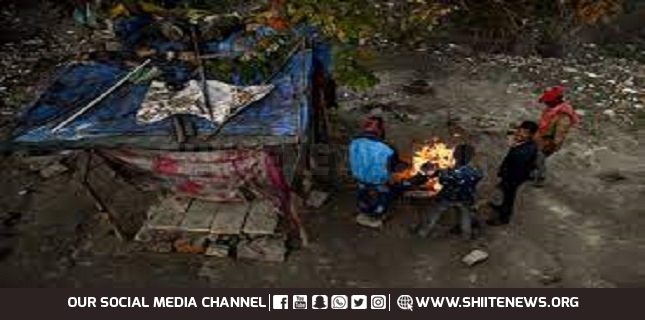 It's afternoon and many Rohingya women are waiting in a queue to receive blankets offered by an NGO. Some are angry since they haven't received any blankets yet. Over the last few days northern India has had freezing weather and that has worsened misery of homelessness for the refugees living in makeshift tents.
Zahid Hussein has come out of his shanty to have some sunlight. He says he is worried as his child has developed a skin disease that's getting worse and worse. He asked me to come to his shanty, where he is living with his family in appalling conditions.
Activists say such treatment of the community is against the Indian ethos, which consider the world as one family.
In recent years, a vicious expulsion campaign has shed more light on the way India treats specific communities.
Rights activists have been urging the government to adopt a uniform refugee policy, which treats refugees equally regardless of their faith or ethnicity.
Thousands of Rohingya refugees in India are braving the cold weather and live makeshift tents across the Indian Subcontinent. These people, who always face the threat of detention and deportation, are here struggling for survival.
Many refugees I spoke with shared heart-wrenching stories with me, and most of them kept asking why their voice is not being heard in this age of technology.
Based on official estimates, India is home to some 40,000 Rohingya refugees. But independent reports suggest the real figure stands at hundreds of thousands.
Rohingya Muslims are being treated as illegal immigrants in India and elsewhere after fleeing Myanmar. Activists in India have stressed the urgent need to protect the Rohingya rights as refugees.