Asia
Taliban: US has no place in Afghanistan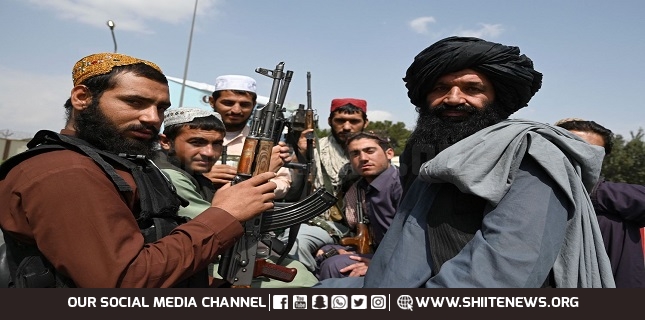 Taliban's Minister of High Education says the end of the US invasion of Afghan soil suggests that the country is no more a place to occupy.On August 31, 2021, in the early morning, the last American soldier left Afghan soil and ended the US invasion of Afghanistan after 20 years.
A few days earlier, on August 15, the Taliban took power in Kabul.
Molavi Shah Mohammad told Iran Press that after the exit of the US from Afghanistan, the Taliban was seeking to reconstruct the country and prosperity of its people.
He said that the Taliban came to power with the message of peace, security, and unity to the people of Afghanistan and the neighbors. Today, the people of Afghanistan live freely while celebrating the withdrawal of foreign forces after 20 years of invasion.
"Today, there is no foreign consultant in any of the Afghan government's institutions to impose his opinion and policy on the Afghan government and people; The Taliban solves the problems of the Afghan people with cooperation and consensus," Molavi Shah Mohammad told IP.
He recalled that the Western democracy had no achievements for Afghanistan but to destroy the Afghan identity and that the people of Afghanistan had already found out the foreign forces were not well-wishers to them.
Noting that the Taliban and Afghan people were ready to confront the US, the Talib official said that the US did not dare to attack Afghanistan, for they had experienced the taste of defeat during the past 20 years.