Asia
Afghan women rights activists open Women's Library in Kabul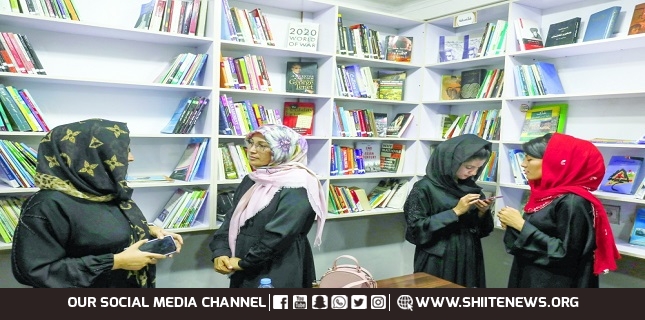 Afghan women have been struggling for their rights under the Taliban rule. Recently, they have launched this cultural spot, under the name of Women's Library.
There are more than a thousand books in this library. Women and girls can borrow books or enjoy reading them here. Meanwhile, the founders of the library say this place offers plenty more than just books.
Mitra Kakar, a student of 11th grade, was banned from attending her school when the Taliban took power in Afghanistan in August last year. She visits such places to study books, practice drawing and hang out with friends.
This place is also becoming a stage for women to speak out. One of the women rights activists here told us that Afghan women are facing a rollback on their rights since the Taliban's return to power.
Afghan women rights activists also call on the global community to take serious and practical steps for women rights in Afghanistan. They say that merely condemnations can't relieve their pain but the international community needs to come forward to press the Taliban to change their stance and uphold the rights of women and girls.