Asia
UN establishes formal ties with Taliban-ruled Afghanistan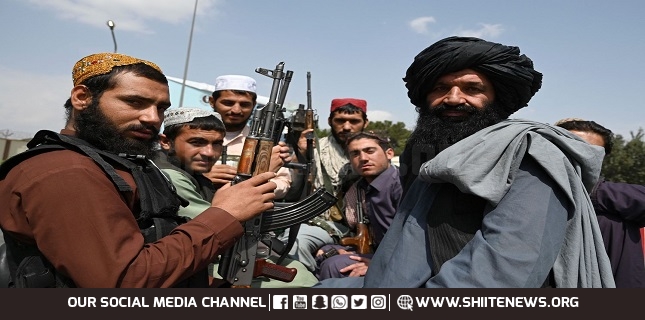 The United Nations Security Council (UNSC) has voted to secure a formal presence in Taliban-governed Afghanistan, which has yet to win international recognition.
The 15-member council approved on Thursday a resolution that spells out the new one-year mandate of the UN political mission in Afghanistan, which it said was "crucial" to peace in the country.
The vote was 14 in favor, with one abstention, by Russia.
Norwegian UN ambassador Mona Juul, whose country drafted the resolution, said after the vote that the resolution includes several strands of cooperation on the humanitarian, political, and human rights fronts.
"This new mandate for UNAMA (the UN mission to Afghanistan) is crucial not only to respond to the immediate humanitarian and economic crisis, but also to reach our overarching goal of peace and stability in Afghanistan," Juul said.
"The Council gives a clear message with this new mandate: UNAMA has a crucial role to play in promoting peace and stability in Afghanistan and to support the Afghan people as they face unprecedented challenges and uncertainty."
The Taliban authorities lack international recognition six months after overrunning Kabul as the last US-led international troops departed, ending Washington's 20 years of invasion of Afghanistan.
The Taliban, who had previously ruled Afghanistan from 1996 to 2001, took power again on August 15 and announced the formation of a caretaker government on September 7.
The Taliban have not fully gained control of diplomatic missions set up under the former government as many of the diplomats remain loyal to the old pro-Western government.
Many US allies and Western governments have also largely suspended their financial assistance to Afghanistan since August.
The administration of US President Joe Biden has frozen nearly $9.5 billion in assets belonging to the Afghan central bank since the withdrawal of its occupation forces from the country in August 2021.
The International Monetary Fund (IMF) and the World Bank have suspended activities in Afghanistan, withholding aid as well as $340 million in new reserves issued by the IMF last August.
The Taliban have time and again called on the international community to lift its sanctions on Afghanistan.
Deborah Lyons, the special representative of the UN secretary-general and head of the UNAMA said earlier this month that solving the Afghan people's problems required collaborating with the Taliban. She cautioned that Afghanistan's economic collapse was "approaching a point of irreversibility."
Humanitarian agencies may have distributed enough aid to Afghanistan to prevent large-scale famine and starvation, but the economic challenges have left the country on the brink of "irreversible," Lyons then added.