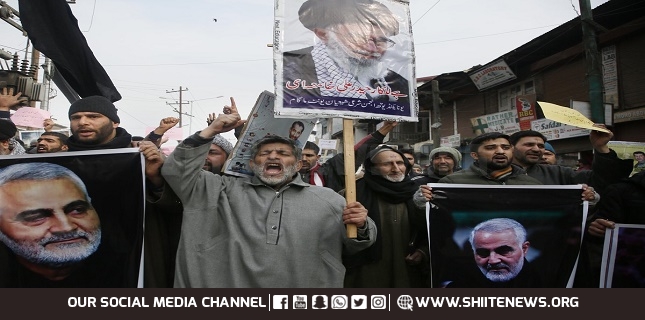 People in different parts of Indian-administered Kashmir have commemorated the second martyrdom anniversary of Iran's top military commander Lieutenant General Qassem Soleimani.
The speakers at the event in the region's capital city Srinagar paid tributes to Soleimani and hailed him as a charismatic, brave and heroic figure, who was loved not only by his countrymen, but all the oppressed people in the world.
They said by assassinating General Soleimani in a drone attack, the US and its allies proved once again that they don't want peace in the world, particularly in the West Asia region.