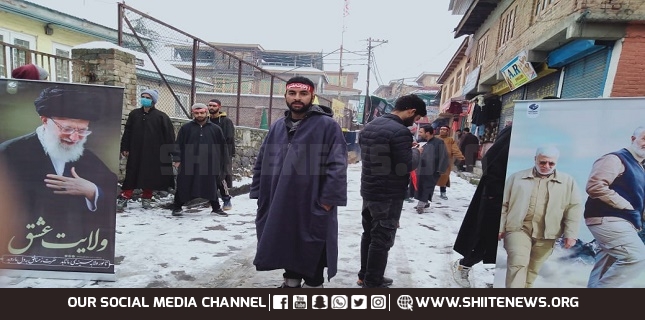 With martyrdom, Gen. Qassem Soleimani's reign may be over, but his legacy will "always endure", says a senior pro-freedom leader in Indian controlled Kashmir.
Speaking to Press TV website on Sunday, Masroor Abbas Ansari, a senior leader of Hurriyat Conference, a conglomerate of pro-freedom parties in the disputed Himalayan region, paid glowing tribute to Gen. Soleimani on his second martyrdom anniversary.
"Fighting ISIS (Daesh) and defending the sacred Shi'ite shrines in Iraq and Syria will keep him alive forever and it is not far off that martyr Soleimani is dearer to the hearts than the living Soleimani," Ansari said, echoing the words of the leader of Islamic Revolution, Ayatollah Seyyed Ali Khamenei.
During his meeting with the family of former Islamic Revolutionary Guard Coprs (IRGC) Quds Force chief on Saturday, Ayatollah Khamenei stressed that "Martyr" Soleimani was "more dangerous" to his enemies than "General" Soleimani.
Ansari, who also heads J&K Ittihadul Muslimeen, a prominent socio-religious organization in the Muslim-majority region, describe Gen. Soleimani as a "powerful" and "mysterious" figure.
"His legend has reached almost mythical proportions inside and outside of Middle East," Ansari told Press TV website, eulogizing the role played by Soleimani and his associates, most notably the top Iraqi anti-terror commander, Abu Mahdi al-Muhandis, in plotting the downfall and defeat of Daesh.
J&K IttIhadul Muslimeen held a prayer meeting in the memory Gen. Soleimani and Abu Mahdi in north Kashmir's Sopore town on Sunday, where many speakers paid obeisance to the two celebrated anti-terror commanders on the second anniversary of their passing.
Many programs have been scheduled to mark the occasion in different parts of the region, organized by top religious, cultural and social organizations, including J&K Anjuman e Sharie Shiian, J&K Shia Association, Mutahhiri Fikri Saqafati Markaz, Bemina Development and Welfare Forum, among others.
Indian controlled Kashmir had seen massive demonstrations following the assassination of the two resistance heroes in a US drone strike near Baghdad airport on January 3, 2021.
The biggest demonstrations outside Iran were reported in Kargil, a mountainous city in J&K, with predominantly Shia population.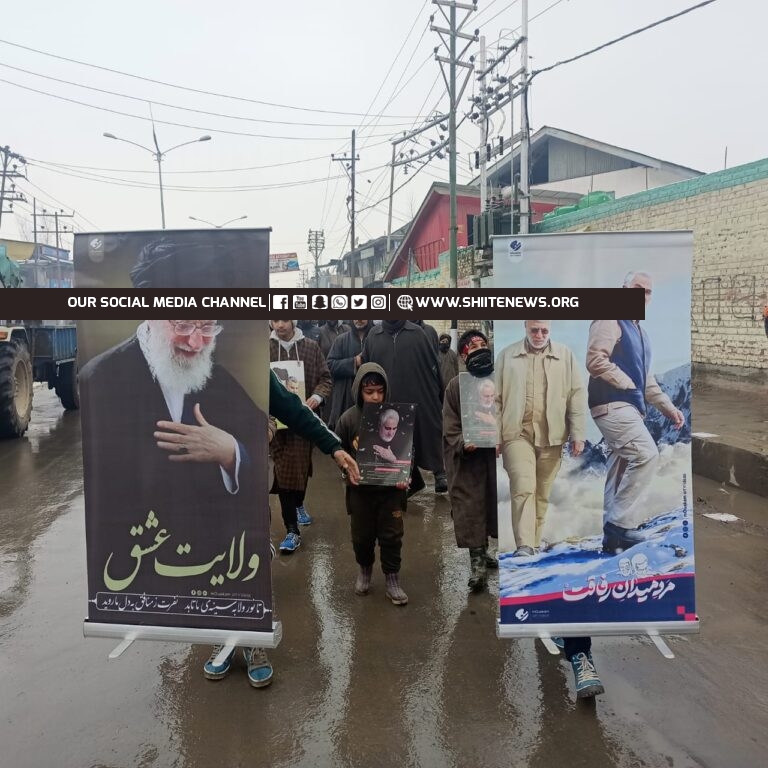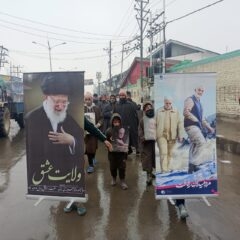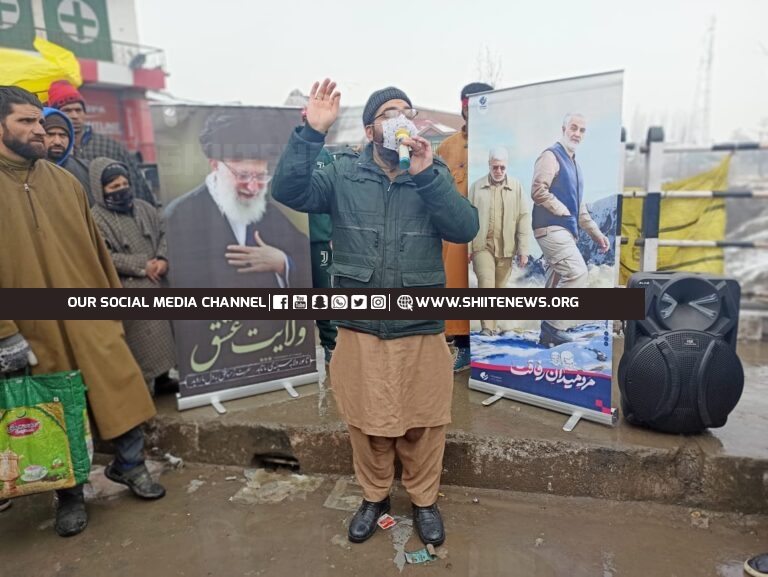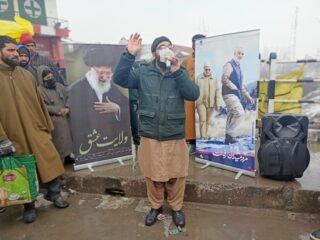 To mark the second anniversary of their martyrdom, streets across the Himalayan valley are dotted with pictures of Gen. Soleimani and Abu Mahdi, bearing testimony to their massive popularity in the region.
Meanwhile, tributes for the 'resistance heroes' have been pouring in from social media users in the Indian controlled Kashmir.
Iran's influence in Indian controlled Kashmir, a troubled region claimed in parts by both India and Pakistan, is rooted in the region's long, eventful history.
However, since the 1979 Islamic revolution spearheaded by Ayatollah Khomeini, the influence has only increased, making pro-resistance commanders like Gen. Soleimani popular figures in the region.