Asia
India detains 50 in crackdown on Shia Muslims in Kashmir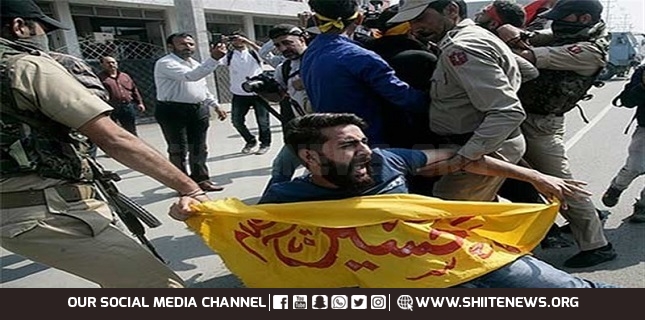 Indian police have detained at least 50 people in a crackdown on Shia Muslims trying to hold religious ceremonies in Indian-controlled Kashmir.
Police sealed off parts of Kashmir's main city of Srinagar on Friday to stop Shia Muslims from holding mourning rituals to mark the martyrdom anniversary of Imam Hussein (PBUH), the third Shia Imam and the grandson of Prophet Muhammad (PBUH), which reach their peak on the 9th and 10th day of the lunar month of Muharram.
Authorities this year banned the mourning processions as part of coronavirus restrictions, but crackdowns on mourning Shia Muslims are not new and have been reported in the past years too.
Police also set up roadblocks, searched vehicles, and banned Shia Muslim crowds from gathering in parts of Srinagar. The security forces also chased down some mourners who chanted slogans in protest at the restrictions.
"At least 50 mourners were detained in Srinagar who defied the restrictions," a police officer said, Reuters reported, without identifying the officer by name.