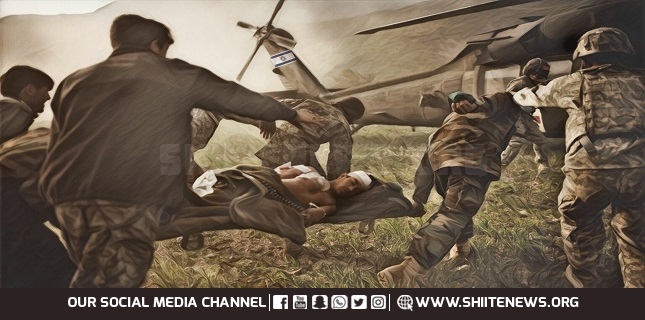 According to available information, Israeli forces present in Afghanistan under the excuse of training police force and narcotics.
According to Veterans Today website, Israeli forces present in airbases Shindand in Herat province and Farah in west of Afghanistan since 2004 to train Afghanistan police and fighting narcotics.
They are a unit of almost 90 personnel of Israeli special unit Matkal who were probably dispatched under CIA cover .
Matkal unit was established from Asian, African and Arabian Jews and mainly spy for Zionist regime in west of Asia.
These forces are said to suffer casualties due to Taliban rocket attack to these bases and left the bases.
Israeli forces presence in Afghanistan only means to use it against Iran. Afghan analysts say their presence is to help CIA to bring ISIS terrorists from Syria to Afghanistan.
According to ISWNews investigation, Taliban and security forces engagement in west of Afghanistan intensified from June 22, 2017 to mid 2018 and on February 13, 2018 Taliban launched several missile attacks to NATO base in Farah. According to Taliban's spokesperson, in these rocket attacks, nine NATO soldiers (Italian) were killed and 14 injured.
In April 2018 Afghan media claimed that Iran supported Taliban with drone and missiles and an Iranian Quds force was arrested which was rejected. More interestingly then officials of defense ministry and security council of Afghanistan (Tariq Shah Bahrami and Masoom Stanekzai) on May 21, 2018 said that the war in west of Afghanistan is for water and Iran supports Taliban to reach the water reservoir of Afghanistan. But ignorant that Israel is acting against Iran in Farah and Herat and water is just an excuse.