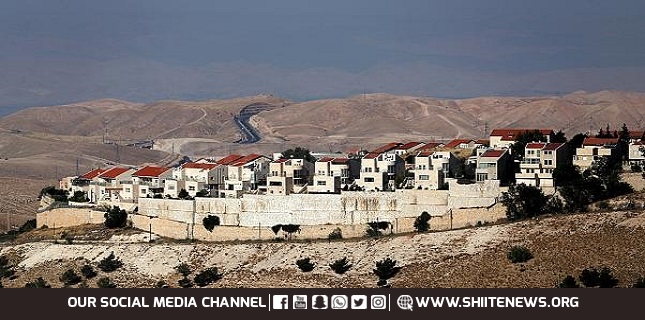 The Chinese government rejects a White House decision that reversed Washington's four-decade-old position on Israeli settlements in the occupied Palestinian territories, says China's new special envoy on the Middle East affairs.
Speaking at a press briefing in at the Chinese embassy in the Palestinian city of Ramallah, Zhai Jun said remarks by US Secretary of State Mike Pompeo in November on the legitimacy of settlements in the occupied West Bank violate international law, the Palestine Information Center reported on Monday.
The envoy said a series of irresponsible statements recently made by US officials regarding issues in the Middle East would not serve peace and security in the strategic region.
He also accused Washington of straining the situation in the Middle East through its unilateral, selfish and arrogant position.
On November 18, Pompeo announced that the United States no longer considered the settlements in the West Bank and Israeli-annexed East Jerusalem al-Quds illegal.
Pompeo claimed that after legal consultation Washington had concluded the establishment of settlements was "not, per se, inconsistent with international law."
That policy shift came nearly two years after President Donald Trump overturned decades of US policy by recognizing the holy city of Jerusalem al-Quds as Israel's "capital."
The European Union, Russia, China and other members of the UN Security Council have already opposed the US in its move to quit considering the settlements in the West Bank as violating international law.
Elsewhere in his remarks, the Chinese envoy affirmed Beijing's rejection of all settlement activities, especially those aimed at annexing the Jordan Valley, which accounts for about one-third of the West Bank.
He also called on the Israeli side to refrain from its actions that have a detrimental impact on peace in the Middle East.
In September, Israeli Prime Minister Benjamin Netanyahu reiterated his intention to annex Israeli settlements throughout the West Bank if re-elected.
More than 600,000 Israelis live in over 230 settlements built since the 1967 Israeli occupation of the Palestinian territories of the West Bank and East Jerusalem al-Quds.
-Chinese government