Asia
Grenade attacks in Kashmir killed 2 and several injured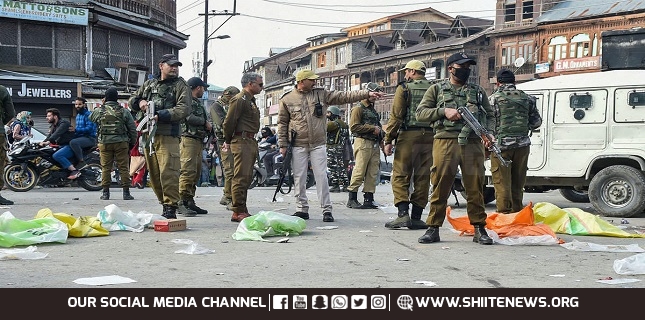 At least two people have been killed and several others wounded in two grenade attacks in Indian-controlled Kashmir region, police say.
The first Grenade attacks was conducted in southern Kashmir's Anantnag district on Tuesday, when suspected militants threw a grenade at a meeting place of local officials, killing a government official and a member of a village council.
Altaf Khan, a police officer in Anantnag, said at least four others had also been wounded in the raid.
The second attack occurred in a market near a gate of Kashmir University in Hazrabtal area on Tuesday afternoon, when suspected militants lobbed a grenade, wounding four people, local police said.
No group has claimed responsibility for the attacks.
Earlier in the day, Major General Anindya Sengupta said that Indian security forces had managed to corner two suspected militants in southern Kashmir's Pulwama district, killing one after a brief shooting.
"We had received reports that terrorists were threatening the local population and we launched an operation," he added.
It was unclear what happened to the second alleged militant.
New Delhi has long accused Pakistan of training, arming, and sending militants to Kashmir. Islamabad denies direct support but says it gives moral and diplomatic support to the Kashmiri people in their struggle for self-determination.
Kashmir has been split between India and Pakistan since their partition in 1947. Both countries claim all of Kashmir and have fought three wars over the territory.
In a surprise move on August 5, India revoked Kashmir's autonomous status.
The contentious move not only angered India's nuclear-armed neighbor Pakistan, which controls parts of Kashmir, but also sparked strong anger among the local population, who want their region's merger with Pakistan.