Asia
Silent protests, Solidarity expressed with the Oppressed people of Kashmir in Shiraz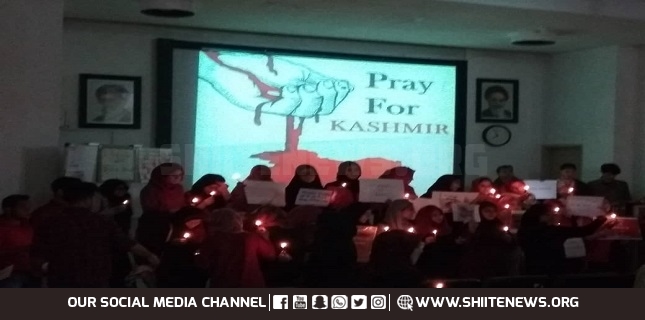 Today, the World is united. People, students from all around the world from all ethnicity and religions stand together for only one cause, "Free Kashmir". Shiraz University of medical sciences, Iran hosted a peaceful protests and candle match for Kashmir. They also held "two minutes silence" because of the Tyranny, people of Kashmir are going through.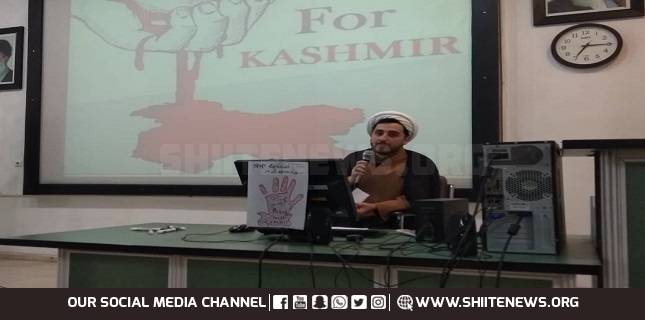 While addressing the students and senior officials, Hujjat ul Islam Sheikh Amin said, "This is not a matter of Shia or Sunni, not the matter of blood, not the matter of skin colour, this (Kashmir issue) is the matter of humanity. Today we all stand for Kashmir and we will keep doing that until Kashmiris get justice"
"If not now, When? If not you, then who? Said, a student from Indian occupied Kashmir while speaking to the protesters and demanded the Iranian leaders and world bodies to play their role
"India should give the right of referendum to the people of Kashmir", demanded the students from various nationalities, giving a strong and clear message to international community and world leaders and especially Iran that they stand together for Kashmir and they feel pain of innocent Kashmiris.
Students from Pakistan, Iraq, Lebanon, India, Afghanistan, Indian occupied Kashmir, Nigeria, Ghana, Iran, Syria, Turkey, Indonesia, Bahrain, Somalia and Palestine raised their voices, placards, banners, which read, "I dream of an independent Kashmir", "We want Freedom", "End Communication blackout", "World is asking what does Indian occupied Kashmir want? Answer of Kashmir," Our right of referendum and humanity"
Two minutes silence, candle march was held in solidarity with the Oppressed people of Kashmir at the end of this protests.