Asia
"How to marry a Kashmiri woman" and "How to buy land in Kashmir"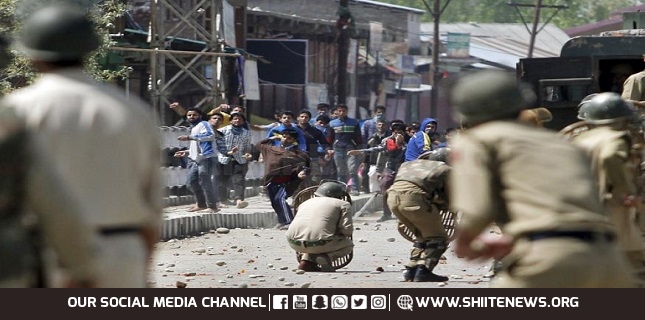 India's revocation of the special status of Kashmir has raised concerns about the rights of the Kashmiri people. Many fear Kashmiris, particularly women, could be subjected to discrimination and rights violation.
Google Trends reveals that following India's move to strip Kashmir of its autonomous status on August 5, there was a drastic increase in Indians searching for "How to marry a Kashmiri woman" and "How to buy land in Kashmir".
Kashmiris believe New Delhi's move has given Indians some sort of right over Kashmir and its women. And this has been found deeply troubling in Kashmir.
Despite promises of development and equal rights by Indian Prime Minister Narendra Modi, people of Kashmir consider the abrogation of Kashmir's special status as the first step towards changing Kashmir's demographics.
Kashmiri women, in particular, say some remarks by Indian officials have prompted them to feel being subjugated and discriminated against.
Over the past weeks of tough security clampdown, women of the region have mostly stayed at home. Some accuse Indian paramilitaries of passing sexist remarks during midnight raids.
Women of Kashmir have always been at the receiving end of the conflict. Many have lost their loved ones during protests or clashes.
Some have also been subjected to rights violations, harassment and even rape by Indian forces, something that New Delhi denies, saying its forces adhere to the highest standards of professionalism.
Despite braving all odds, women in Kashmir are fearful of what they call India's hate-motivated aggression and cultural invasion. They say the future of Kashmir and its people can be safeguarded only through international intervention.