Asia
Kashmiris mark Ashura amid tough curfew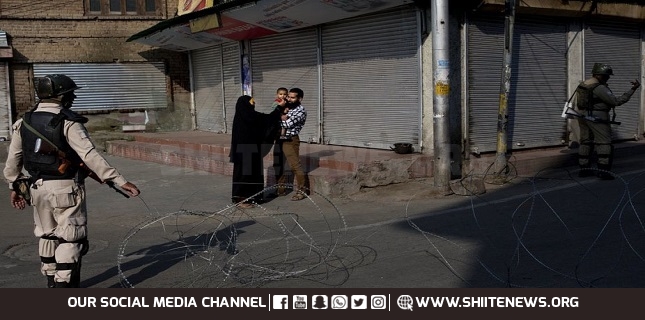 The streets which would otherwise be flooded by mourners on the occasion of Ashura and echoing the name of Hussein are empty and silent. Barbed wires, blockades, and fleets of security forces are maintaining the clampdown in Muslim-majority Indian-administered Kashmir.
Fearful of backlash following its unilateral decision to strip Kashmir's special autonomous status, New Delhi has pushed the region to a standstill amid a communication blackout and security crackdown.
Officials say the restrictions have been imposed because they fear religious ceremonies might be used by people to express their political ideology.
For centuries, Kashmir has witnessed the mourning processions on the day of Ashura. Ashura marks the martyrdom anniversary of the third Shia Imam and grandson of Prophet Muhammad (PBUH) in the battle field of Karbala some 1,400 years ago. Imam Hussein (PBUH) fought Yazid to withhold and carry forward Islamic values and tradition.
The curbs on the religious ceremonies are seen as violations of religious rights by New Delhi and people are calling upon the Muslim world to unite and speak for the rights of people in Kashmir.