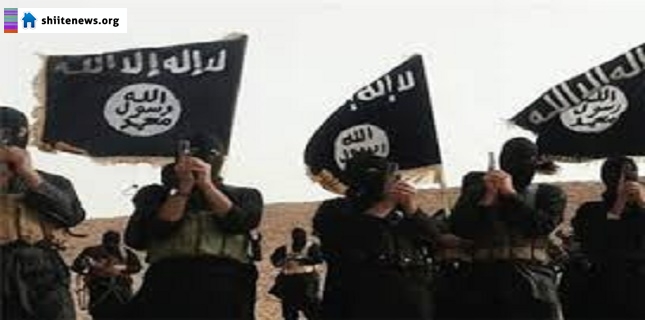 It is a blunt, though perhaps unsurprising, warning: the country's top civilian spymaster, director general of the Intelligence Bureau, Aftab Sultan, has told the Senate Standing Committee on Interior that the militant Islamic State group is in fact an emerging threat in the country, particularly because sectarian militant outfits and elements of the banned TTP are sympathetic to its ideology.
The DG IB's warning stands in stark contrast to the interior ministry's repeated claims that IS is not a factor inside Pakistan and that suggestions to the contrary were mere propaganda — claims that never quite sat comfortably with the facts emerging operationally.
The logic of what Mr Sultan said on Wednesday is both undeniable and worrying: militant groups have morphed before and many have borrowed bits of ideology from one another.
The experience with Al Qaeda is a particularly dangerous example. Sectarian groups latched on to the sectarianism ingrained in Al Qaeda's worldview, while other militant outfits learned tactics from and shared operational resources with the organisation.
If Al Qaeda's ideology and tactics proved seductive enough for some militant groups here in Pakistan, the IS's ideology is frighteningly close to what sectarian groups in particular would automatically be drawn to.
The problem is particularly acute in Punjab, where, for all the ambivalence and outright denials of the PML-N, reside some of the biggest threats to national stability following the launch of Operation Zarb-i-Azb in Fata.
Both demographics and virulent ideology allowed to spread itself over decades have turned areas in Punjab, and not just in the south, into virtual sectarian tinderboxes.
It is not unknown for villages to be divided spatially along sectarian lines and now that trend is emerging in some of Punjab's cities and towns — across the province.
Similarly, the TTP — unlike the Afghan Taliban — are an easy ally of IS. Unlike the Afghan Taliban's more nationalist aims — dominance of Afghanistan — the TTP has a more pan-Islamic view and has always sought to extend its influence outside the geographical boundaries of Pakistan.
Moreover, with the TTP fractured and on the run, a boost in the form of new alliances, such as with IS, is likely to be sought by the group.
The DG IB is not alone in the assessment of a threat from IS; the military leadership too appears to be aware of the dangers that lie ahead nationally, particularly as the bulk of the fighting in North Waziristan winds down.
While army chief Gen Raheel Sharif on Wednesday once again identified "hostile external intelligence agencies" as responsible for some of the terrorism inside Pakistan, he also referred to "sympathisers at home" who provide "refuge and shelter".
Surely, many of those sanctuaries are in Punjab — the only province that has not had a major crackdown in any part of it. Terrorism being a national problem, the time has come to focus on the Punjab-based aspects of it.