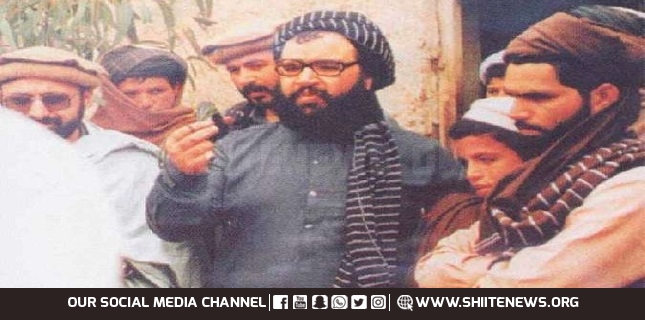 "We are before hard conditions and massive pressures. However, at the same time, we are the sons of Islam. Our history is one of courage, bravery and victories," Sayyed Abbas Al-Moussawi said in November 1989.
Indeed, the former Hezbollah secretary general was a key figure in shaping bright history of the Islamic Resistance in Lebanon, until his tragic martyrdom.
On February 16, 1992, Sayyed Abbas commemorated the eighth anniversary of Sheikh Ragheb Harb's martyrdom, in the Lebanese southern town of Jibsheet. On his way back to Beirut, Israeli Apache helicopters fired missiles at Sayyed Abbas' convoy in Tefahta town, resulting in the tragic assassination of Sayyed Abbas, his wife, his five-year-old son Hussein, and four others.
31 years on his martyrdom, Al-Manar English Website reports a glance of Sayyed Abbas' braveries.
Inspired by Sheikh Ragheb Harb
Sayyed Abbas Al-Moussawi's ideological and strategic vision was profoundly influenced by the anti-Zionist stance of Sheikh Ragheb Harb, the illustrious martyr and leader of the Islamic Resistance. The two great leaders collaborated to lay the foundations of the Hezbollah resistance movement towards the end of that year.
The southern Lebanese town of Jibsheet, Sheikh Ragheb's hometown which served as an early impetus for the emergence of the resistance, became an enduring source of inspiration for Sayyed Abbas until his martyrdom.
In 1984, when Sheikh Ragheb was martyred, Sayyed Abbas attempted to pay his respects at his funeral but was thwarted by Israeli restrictions. This incident marked the beginning of the Israeli "iron fist policy," which aimed to 'crush' the resistance movement and suppress any attempt to resist the occupation.
"Sayyed Abbas perceived the oppressive Israeli policy as victory indications," Sayyed Hasan Nasrallah, Hezbollah Secretary General told Al-Manar in an interview in 2013.
On Sheikh Ragheb's first martyrdom anniversary, Hezbollah issued its open letter, the document in which the Lebanese resistance movement proclaimed its public and political presence in 1985.
Then, in 1986, Hezbollah commemorated the second anniversary of Sheikh Ragheb's martyrdom by capturing two Israeli soldiers, in an operation personally overseen by Sayyed Abbas.
A Brave, Loving Leader
Sayyed Abbas' love to the resistance fighters knew no bounds, as he repeatedly refused to be tasked with the leadership of Hezbollah and insisted to stay in the battlefields.
"Mention God often… You are not thirteen people; may God bless your steps … and your enemy is fearful and cowardly," Sayyed Abbas was cited as addressing the resistance fighters who took part in the 1986 operation.
On that day, the Israeli occupation forces began a six-day attack in pursuit of the two Israeli soldiers, reaching the outskirts of the southern town of Srifa, where Sayyed Abbas was present.
Despite the continuous pleas by resistance officials, Sayyed Abbas refused to leave the town. So, they reached out to his friend, Sayyed Hassan Nasrallah, who was at that time in charge of the Beirut region, in the hopes that he might convince Sayyed Abbas to leave.
Sayyed Hassan drove to south Lebanon and, after lengthy negotiations, persuaded Sayyed Abbas to relocate to a neighboring village. The latter addressed Sayyed Hasan as saying, "It's only for your sake, and because you exerted effort and came from Beirut," as narrated by Lebanese daily, Al-Akhbar.
Sayyed Abbas, the Husband and the Father
Sayyed Abbas was known for his love to his family. His relation with his wife, Um Yasser, has been for today a good example for all Muslim men.
Whoever was close to him, knew that he would not be martyred without his wife since Sayyed Abbas mentioned repeatedly, "Do not be worried. I will not embrace martyrdom today since Hajja Um Yasser is not with me", close people to Sayyed Abbas affirmed.
In the video below, prepared by Al-Manar English Website, Sayyed Hasan Nasrallah appears in an earlier interview with Al-Manar talking about Sayyed Abbas Al-Moussawi relation with his family.
Sayyed Abbas was keen to raise his children and prepare them to join the path of resistance. He insisted that they should not be privileged as the sons of the secretary general.
"My father and mother used to remind me that I should behave like any resistance fighter," Yasser Al-Mousawi, the son of the former Hezbollah secretary general said about his parents in an earlier interview with Al-Manar.
'Saddened' by Hezbollah Leadership
Sayyed Abbas was deeply saddened when he was elected as a Secretary General of Hezbollah in April 1991. His election process was a 'big issue', as reported by many Hezbollah officials.
Sayyed Abbas refused to take over the general secretariat, since he preferred to be among the resistance fighters in the battlefields. He insisted that Sayyed Hassan Nasrallah might be in charge, even though Sayyed Hasan was about six years younger than him.
A struggle ensued, and each of them was paying this commitment to the other, as the director of Sayyed Abbas' office at the time, Youssef Abbas, narrated to Al-Akhbar.
Reign Full of Achievements
Although Sayyed Abbas was averse to taking on the leadership role and pledged to support anybody who would take on the role, he finally accepted it and accomplished numerous tasks throughout his reign.
His reign was a pivotal point in which he put an end to internal strife between Lebanese sides.
"It was the period of most openness to the other," as per his son, Yasser Al-Moussawi. Whilst Sayyed Hasan stated that he "developed numerous political ties that did not exist before taking up the role".
"We Will Serve You by Our Lids"
Despite the multiple responsibilities and duties entrusted to him as the Secretary General of Hezbollah, Sayyed Abbas Al-Moussawi never lost sight of the needs and concerns of the people. He once expressed his commitment to serve the people with a poignant phrase that still resonates to this day: "We will serve you with our eyelids."
Sayyed Abbas was committed to his promise of being accessible to the people he served, so he designated specific days in his schedule to meet with people, every Thursday in Beirut and every Friday in his hometown of Nabi Sheet in Beqaa. This demonstrated his unwavering commitment to remain close to the people, to hear their voices and respond to their needs.Besides, he used to pay visits to the residential neighborhoods and listen to people's complaints. Mousa Kassir, a researcher, recalled when a patient who needed a foot medical device headed for Sayyed Abbas' office.
When Sayyed Abbas inquired about the price, he was told it was $2,000. Thereupon, Sayyed Abbas called the driver and spoke to him in hushed tones. "When the driver returned with the money, I discovered that Sayyed Abbas had asked to sell his sole property, his car," Kassir narrated in a documentary aired by Al-Manar.
In another incident, people recounted that Sayyed Abbas gifted his living room furniture to one of the resistance fighters who was late to get married because he couldn't furnish his house. Likewise, Um Yasser offered her house carpets to a woman who was suffering from the cold.
Furthermore, Youssef Abbas, the director of Sayyed Abbas' office, cited another several instance that reflects the Hezbollah leader's ethics and strong esteem for people.
One day, a man came into the office and wanted to speak with the general secretary, Sayyed Abbas. The office manager asked the visitor to wait until Sayyed's meeting ends. However, the meeting lasted longer than four hours.
The man then was upset and exited after hurling tough words. After the meeting, Youssef informed Sayyed Abbas of what had happened.
"Get the car ready. We will head to his place," Sayyed Abbas said while insisting on going to the man's place rather than calling him, as narrated his office's director.
Sayyed Abbas Sought Martyrdom
Sayyed Abbas held a special reverence for the martyrs and consistently sought to commemorate their legacies. He was known to prioritize the remembrance of their sacrifices and achievements. How not? Didn't he embrace martyrdom while marking the martyrdom anniversary of Sheikh Ragheb Harb?
The former Hezbollah S.G. wanted people to know more about martyrs, their traits and their braveries in face of the Israeli occupation. He used to praise them as the "great icons of the Ummah (nation)".
The video below, prepared by Al-Manar English Website, shows Sayyed Abbas Al-Moussawi in a speech on the occasion of Hezbollah Martyr's Day in 1989.
Sayyed Abbas was repeatedly heard as praying for Allah to embrace an "unprecedented martyrdom" in which his body would be "crumbled."
On his presence in the battlefields, Sayyed Hasan Nasrallah recalled: "I am sure Sayyed sought to uphold the fighters and make firm their steps, but I also know he was yearning for martyrdom."
Bright Future
"We shall continue this journey even if we are all slain, martyred, or have our houses demolished over our heads. We shall not abandon the choice of the Islamic resistance. Brothers, the bright future is for the Islamic resistance," at the funeral of Sayyed Abbas Al Moussawi, Sayyed Hassan Nasrallah affirmed during Sayyed Abbas' funeral in Nabi Sheet on February 1992.
"O Allah bestow upon us a Sayyed who resembles Sayyed Abbas," an elderly man was recorded as saying during the funeral of Sayyed Abbas. 31 years after Sayyed Abbas 'unprecedented martyrdom', the weeping man's prayer still resounds, along with another quote by Sayyed Nasrallah: "The defeat era has gone, and it's the time of victories."
By: Marwa Haidar