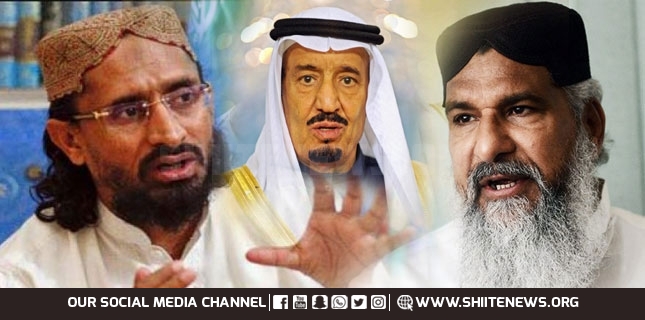 Terrorism and extremism in Pakistan cannot end due to these reasons which are produced in this article.
On paper, Shia Muslim Mohammad Ali Jinnah is father of Pakistani nation and founder of Pakistan. But in practice, Saudi Wahhabi monarchy rules Pakistan.
Terrorism and extremism in Pakistan cannot end
Saudi regime installed Nawaz Sharif against Benazir Bhutto and made Pakistan a safe-haven for al-Qaida. When Nawaz Sharif disobeyed, Saudi regime installed Pervez Musharraf.
When Asif Zardari-led PPP came to power, Saudi regime felt uneasy. Nawaz Sharif came to power for third time but he did not obey Saudi-UAE dictation over Yemen war; they again conspired and toppled him as Prime Minister.
Pakistan Muslim League-Nawaz (PMLN) leader Nawaz was humiliated twice; therefore Mr. Nawaz Sharif and the team PMLN should learn lesson from all this.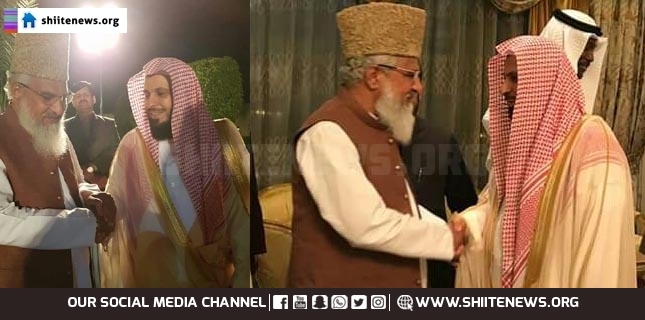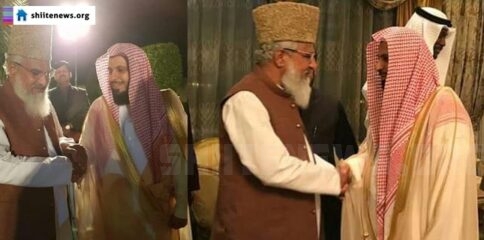 Wahhabi Saudi monarchy bought military dictator
The Wahhabi Saudi monarchy had bought military dictator Pervez Musharraf through gifting him residence abroad.
Saudi monarchy has hired former army chief of Pakistan Raheel Sharif as employee. He is serving Saudi employer nowadays.
The Riyadh-based monarchy had first hired then Martial Law ruler General Zia in 1970s-80s for Afghan war against ex-USSR.
Adel al Jubeir had said that Saudi Arabia is a participant, not an observer in Pakistan. Keeping in view this background, one may easily understand how Saudi monarchy controls Pakistan.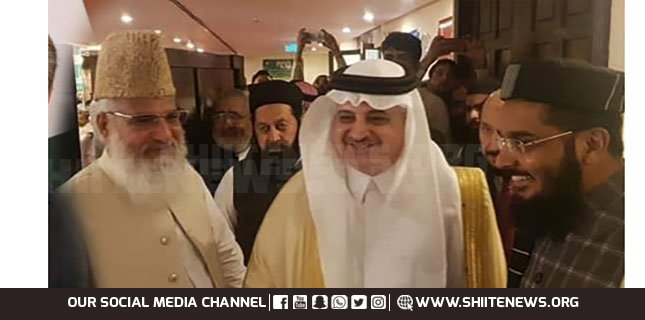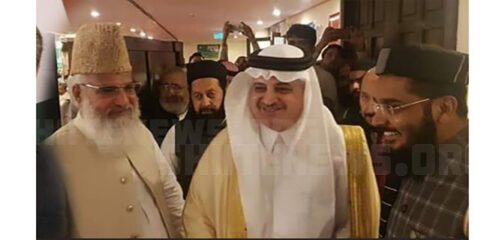 Pakistan has many Deobandi terrorist organisations
With aforesaid facts, Pakistan has many Deobandi terrorist organisations and the entire world knows Sipah Sahaba-Lashkar-e-Jhangvi as mother of all terrorism in Pakistan.
Nowadays takfiri Deobandi firebrand fanatic Mohammad Ahmed Ludhianvi leads outlawed Sipah Sahaba (ASWJ) and Lashkar Jhangvi.
Ludhianvi has said that Deobandi clerics at Daruloom Deoband India had decided in October 1986 to run Shia kafir (takfiri) campaign in Pakistan.
Since August 23, 2020, when his video released, none in Pakistan's security establishment has taken notice of it to date.
Factually, Saudi ambassador to Pakistan has been hosting Mohammad Ahmed Ludhianvi at many events. However, nobody knows whether Indian High Commission hosts Ludhianvi or not but Saudi monarchy's over support to this terrorist of outlawed militant organisation remains a known fact.
Lashkar-e-Jhangvi Ludhianvi Sipah Sahaba
Ludhianvi succeeds the successors of Haq Nawaz Jhangvi who founded Anjuman Sipah Sahaba (ASS) and Riaz Basra and Malik Ishaq who co-founded Lashkar-e-Jhangvi.
Together, they led perpetrators of genocide against Shia Muslims in Pakistan. Deobandi and Wahhabi terrorists bombed shrines of Sunni and Shia Islamic saints in Pakistan.
They also massacred Sunni and Shia Muslims because both Sunni-Shia Muslims rejected Saudi-backed Deobandi Wahhabi terrorism and ideology of hatred and intolerance.
Pakistan suffered due to Deobandi-Wahhabi terrorism since 1980s the most. At least 80,000 Pakistanis lost lives or left injured due to Ludhianvi Jhangvi ideology.
As a matter of fact, al-Qaida gave birth to Sipah Sahaba and Sipah Sahaba gave birth to Lashkar-e-Jhangvi and Taliban and other factions.
Due to their Saudi connection, they always worked in tandem with Saudi monarchy's Wahhabism and finally joined Daesh or IS terror group in Pakistan.
Together, they bombed holy shrines of Lal Shahbaz Qalandar, Abdullah Shah Ghazi, Data Darbar, Shah Noorani and of Pastho poet Rehman Baba and many others.
Their suicide bombers exploded Sunni Tehreek leadership in Nishtar Park blast on birth anniversary of Prophet Mohammad which Deobandi Wahhabi sect consider forbidden.
ASWJ Sipah Sahaba use different names such as Taliban, al Qaida, Lashkar Jhangvi, Jundullah, Hizbul Ahrar or Jamaatul Ahrar, etc.
Aforesaid outfit's Deobandi terrorists assassinated Sunni Tehreek leader Salim Qadri in Karachi and illegally occupied Sunni mosques.
Sipah Sahaba ASWJ Deobandi terrorists massacred Shia Muslims while the latter were offering Fajr prayers in Karachi Mehfil-e-Murtaza mosque and Mehfil-e-Abbas in PIB.
Ludhianvi led ASWJ (Sipah Sahaba) also masterminded suicide bombings in Ashura, Arbaeen (Chehlum) and al Quds Day processions. That shows Deobandi-Israeli nexus through Saudi-UAE-Bahrain GCC-3 monarchies.
Also bombed churches and temples
Sipah Sahaba ASWJ Lashkar Jhangvi also bombed churches and temples and carried out pogrom against Hindus, Christians and Shia Muslims.
Pakistani nation holds United States-led Western bloc responsible for terrorism and extremism in Pakistan because they created this takfiri terrorism monster in Af-Pak region. Now they spread to the whole world.
Deobandi takfiri cleric Mohammad Ahmed Ludhianvi enjoys US-allied Saudi regime's patronage and critics say security establishment follow Saudi dictation.
Even pro-US liberals stunned
Even pro-US liberals were stunned when Saudi-backed ASWJ terrorist ringleaders Ludhianvi visited North Waziristan last year.
He was pictured posing with souvenirs in paper bags marked with the distinct 'Golden Arrow' formation sign of the Pakistan Army 7 Division.
Pro-West activists always complained of restrictions upon them, Shia Muslims and non-Muslim minorities also complained of discrimination and lack of freedom.
But Ludhianvi enjoys complete freedom to threaten Pakistani nation despite the fact that he leads an outlawed terrorist outfit who also had attacked GHQ and other military installations in tandem with al-Qaida and Taliban (TTP).
Now, Pakistani state has launched unfairly a discriminatory crackdown on Shia Muslims across Pakistan on Saudi dictation.
Shia leadership said fifth column or black sheep within state institutions were patronizing terrorists who are responsible for loss of 80,000 lives and financial losses amounting more than $ 123 billion.
Notably, these Jhangvi Ludhianvi Deobandi clerics and their followers and supporters caused these losses in less than 15 years since 9/11 2001. Prior to 9/11 since 1980s, their terrorism brought external debts and Saudi dominance over Pakistan.