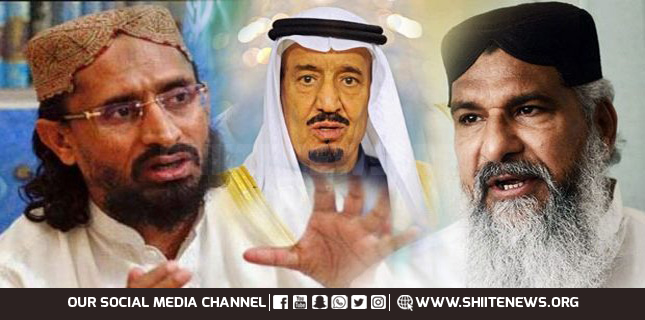 Shiite News Exclusive
Banned terror outfits such as Sipah-e-Sahaba and their supporters in other outfits seem to be ruling Sindh province. Police obey them by registering cases against Shia Muslims across the province.
Unfortunately, the state writ remains invisible. Seemingly, the state authorities toe the line and script of takfiris.
Particularly, tragic incidents occurred in district Ghotki and Qambar-Shahdadkot.
The notorious terrorist outfit Sipah-e-Sahaba (ASWJ) attacked azadari congregations at will. However, police refused to take action against the culprits.
Notably, they attacked azadars in Yaroo Lund Goth near Mirpur Mathelo. But, police hadn't taken action against ASWJ fanatics.
Furthermore, these hatemongering blasphemers also desecrated the sanctity of Ahl-e-Bait, including Bibi Fatima. They used fake IDs for slurring comments on social media but the authorities took no action. These reports had come from Ghotki district alone.
In Shahdadkot, takfiris harassed azadars but police registered four cases against azadars obeying the takfiris' dictation.
Due to that inaction against takfiris and action against azadars, the Sipah Sahaba (ASWJ) and their supporters in other parties feel free.
Hence, they have begun targeting Hindu community in district Ghotki. These anti-Shia hatemongering takfiris have attacked Hindu temple and businesses.
Notably, takfiris, including ASWJ follow Saudi Wahhabism that has remained ally of the US-led West.
And now Saudis also have become friendly to Modi-led BJP government of India. Therefore, all this has shocked Pakistani nation because of this foreign connection to local extremism.
However, PPP's Sindh government needs to clarify where they stand? Would they like to take action against these hatemongering fanatics and terrorists? Would they rein in Sindh police??
And only one question to self-claimed progressive, liberal and human rights champions and social media warriors. Why they don't react to violent extremists attack on azadars and their sympathies always remain confined to Hindus, Christians, Ahmadis/Qadianis and even atheists?!!!