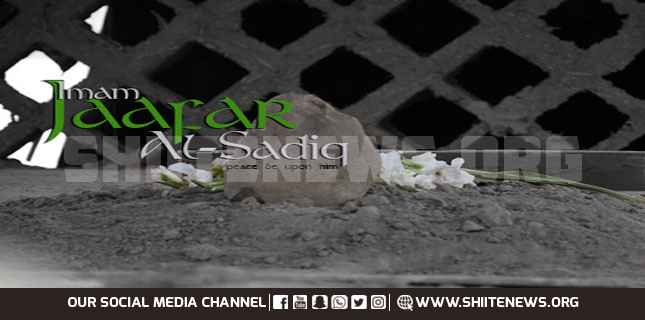 Shia Muslims observe anniversary of Imam Jafar Sadiq's martyrdom today on 15th Shawwal.
They are organising and largely participating in mourning congregations to mark the anniversary.
Notably, Shia Islamic scholars in their speeches at such congregations highlight various aspects of Imam's sacred life.
Most importantly, Shia Muslims crate awareness among people by commemorating the anniversaries of infallible leaders of Islam.
Because, they organise such programmes where they discuss holy life of Imams and thus keep their memories alive in society .
Moreover, mourning organizations recite nohas and beat their chest to express their grief over the assassination of martyred Imams.
Noteworthy to add that Shia Muslims also commemorate the martyrdom anniversary of Imam Jafar Sadiq on 25 Shawwal.
Imam Jafar Sadiq martyrdom anniversary