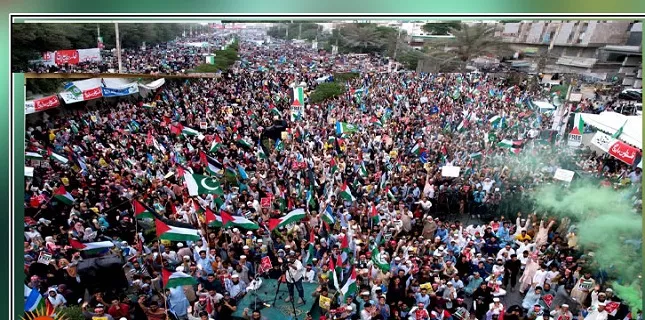 Shiite News: After the Gaza March in Islamabad under the auspices of Majlis Wahdat Muslimeen (MWM), the huge Palestine March in Lahore will be held on Sunday, November 26.
An invitation and publicity campaign underway to ensure the participation of thousands of people in the march.
Officials of Punjab and Lahore district have met with the Salars and believers of Imam Juma and Matami sangats in different areas of Punjab including Lahore. And invited to participate in the march.
Talking to officials in Lahore, Majlis Wahdat Muslimeen Vice Chairman Allama Ahmad Iqbal Rizvi said that historic Palestine March will be held in Lahore.
Supporting Muslims is the Shariah duty of Muslims. Central Secretary Political Science Asad Abbas Naqvi was also present on this occasion.