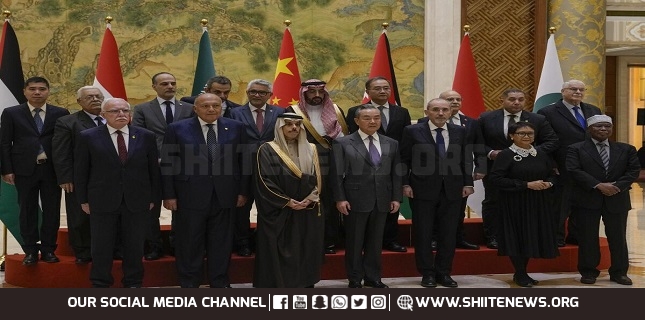 China's top diplomat welcomed four Arab foreign ministers and the Indonesian one to Beijing on Monday, saying his country would work with "our brothers and sisters" in the Arab and Islamic world to try to end the war in Gaza as soon as possible.
The ministers from Saudi Arabia, Egypt, Jordan, the Palestinian Authority and Indonesia chose to start a tour of world capitals in Beijing, a testament to both China's growing geopolitical influence and its longstanding support for the Palestinians.
Chinese Foreign Minister Wang Yi told the foreign diplomats that their decision to start in Beijing shows their high level of trust in his nation."China is a good friend and brother of Arab and Islamic countries," Wang said in opening remarks at a state guest house before their talks began. "We have always firmly safeguarded the legitimate rights and interests of Arab (and) Islamic countries and have always firmly supported the just cause of the Palestinian people."
The Saudi foreign minister, Prince Faisal bin Farhan Al Saud, called for an immediate cease-fire and the entry of humanitarian aid and relief to the Gaza Strip.
"There are still dangerous developments ahead of us and an urgent humanitarian crisis that requires an international mobilization to deal with and counter it," he said.
He added they appreciated the resolution issued by the United Nations Security Council, calling for urgent and extended humanitarian pauses in Gaza, "but we still need more efforts and cooperation."
Source: AP